Band, Baaja and Buffet!! Are the essential part of an Indian wedding that possesses a sign of Indian tradition and culture. And to resemble our culture, nothing could be better than food. 
Food in Indian wedding holds much value as relatives either love it, or they mock you for the rest of your life if they dislike it. 
This blog will mention a few popular Indian wedding menu items that you could find at every wedding party or even on the menu for an Indian wedding reception buffet. 
So, let's get ready to be begani shadi mei Abdullah deewana- 
Paani Puri
You could find it otherwise as well, but the Indian wedding food menu without Pani puri is just not done. The most happening appetizer that attracts a large crowd has made its 1st place in the wedding food menu list.
Soup
Attending a wedding ceremony on a chilly night and not even giving a try to the soup? Perhaps you are not an Indian. Soup is one of the highly preferred dishes found on the Indian wedding food menu list.  
Fruit juices or coffee
Heavy makeup and dresses can often lead you too tired, and dancing in the Baraat with a lot of energy and enthusiasm is more like an exercise. What's better than drinking cool fruit juice or something as refreshing as coffee? You could have this in almost every Indian wedding catering menu. 
Starters 
How can one directly jump over to the main course without tasting delicious starters? These are the soul of the Indian wedding food menu item. Almost half of the crowd at the wedding are Starters-friendly. The popular dishes from the Indian wedding food menu list are Paneer Tikka, Veg Kabab, Hara-Bhara kabab, Aloo Tikki and different kinds of pakodas. 
Chinese
A wedding without Chinese food is so incomplete. Starting through noodles, the cuisine has established various dishes in India, which are now very common, that every wedding dinner menu list has its name. 
Few dishes from the marriage food menu list are Szechwan noodles, momos, chilli potato, spring rolls, Manchurian and the like. 
Main course
You can ditch anything within the world but not this.
There are an enormous discussion and argument that always takes place while deciding the menu for the marriage because it's crucial to think about the preference of each member and the guests of the family, which is where people grind to a halt.
Dal Makhani
Originating from Punjab with a western twist, this creamy and buttery dish may be a must-have at your wedding. Practically, there can't be any wedding or a celebration without Dal Makhani.
Paneer
Image Credits –

cookpad
Paneer pieces with green Chutney, shredded Paneer and your favorite Nuts are mixed and cooked during a delightful Onion-Tomato curry to offer your guests a royal feel. Vegetarian guests will enjoy this sumptuous dish. It is such a dish that nobody can refuse it.
Biryani
This non-vegetarian recipe is ready by marinating mutton during a melange of spices like cumin powder, coriander powder and star anise powder and is assorted with cooked rice. A perfect main dish recipe, this biryani is best served hot with raita for a tempting dinner and maybe a true bliss for non-veg lovers.
There are many more dishes like Malai kofta, Sarso ka Saag, Punjabi kadi pakoda, Matar Mushrooms, Yellow Dal with garlic tadka with different types of Indian bread. 
Dessert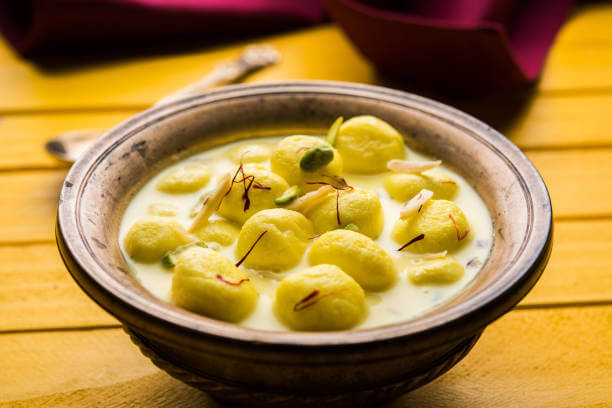 Check out these most loved Indian sweets across the country, and pick the ones that catch your fancy the most. 
The Universally-loved "Laddoo"
The creamy "Rasmalai."
The blissful "Gulabjamun."
The unresistible "Jalebi."
The delicate "Malpua."
These are few sweets from the Indian wedding menu list that you could see at every wedding function. 
These mouth-watering dishes will leave you stunned after reading this blog, and you'll be left with no option other than to attend a wedding.