We might compare the growth rate of different cities based on infrastructure, historical significance, natural beauties, cultural values, educational institutions, job opportunities, and luxurious facilities. But, based on the above few parameters, how can we decide which is the most developed city in India? GDP is the answer. Gross Domestic Product (GDP) is the key indicator that helps us determine the city's economic performance. In other words, we can say if a city has a high GDP, that means the city could generate an ample amount of goods and services within a specific time frame. Henceforth, such a city might propose a high standard of living, thereby can be considered a developed city. Are you curious to know more? Let's check out the top 10 most developed cities in India.
1) Mumbai 
If you wonder which is the most developed city in India? Mumbai takes the crown. Many of us might know Mumbai due to its overwhelming presence in the Bollywood industry. But it is way more than that. It is one of the most developed cities in India, with an estimated GDP value of $310 billion. This city of dreams attracts several people with its industrialization, big mansions, dazzling nightlife, and picturesque beaches. It also influences visitors with its industrial and economic profoundness. This modern city of India is home to several Indian companies like Tata Group, Aditya Birla Group, Reliance Industries, Hindustan Petroleum, etc. Research centers including Bhabha Atomic Research Centre (BARC), Tata Institute of Fundamental Research (TIFR), etc. Even financial institutions like the Reserve Bank of India, National Stock Exchange have headquarters in the city.
2) Delhi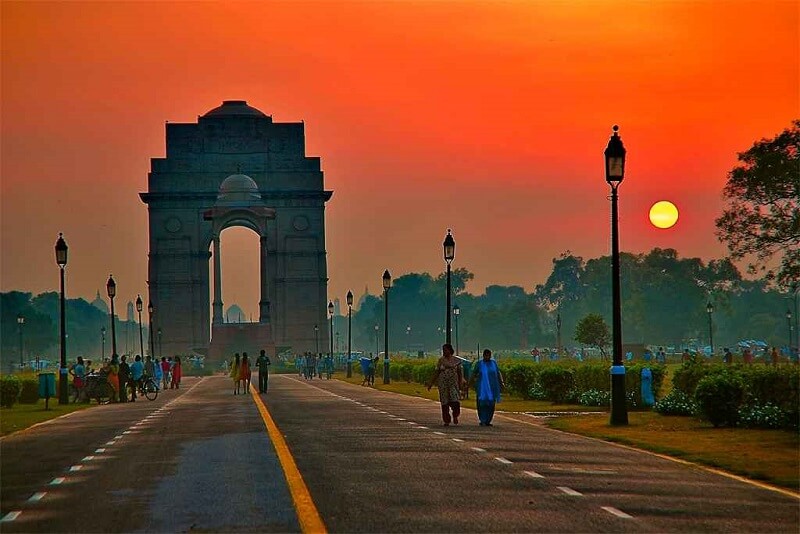 Image Credits – tripoto
Delhi is the second most developed city in India, with an estimated GDP value of $293.6 billion. Being the capital city, it also acts as a prominent junction for government activities, residing several distinct political personalities and bureaucrats. Some other integral privileges appreciated by the people include cultural heritage, infrastructure, retail industries, urbanization, job opportunities, and rapid growth in various economic fields like construction, power, telecom, IT, real estate, etc.
3) Kolkata
The capital city of West Bengal is another developed city in India with a GDP of $150.1 billion. It is also known as one of the safest cities in our country. Apart from printing and publishing, industrial units like coal, iron, mica, manganese, steel, cement, agriculture, tea, petroleum, textiles, and jute are the major sectors for its economic lead. It is also expanding in the IT sector and houses several great companies like Coal India Limited, ITC Limited, Birla Corporation, Tata Steel, National Insurance Company, Britannia Industries, etc.
4) Bengaluru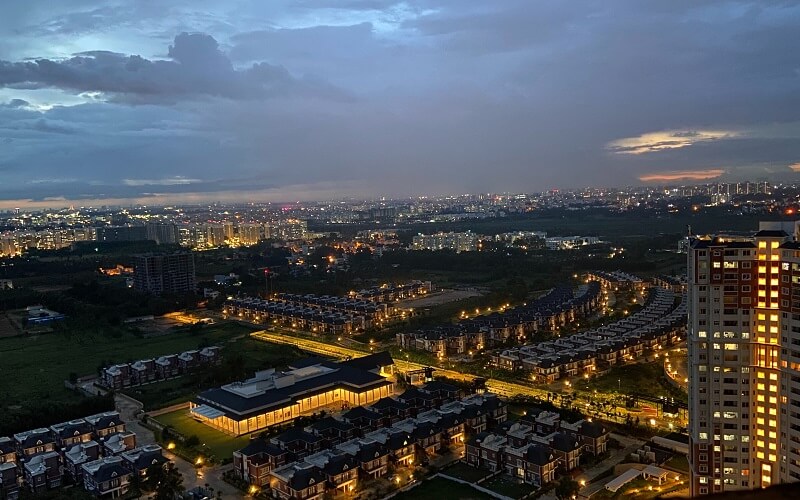 If you are looking for the best city to live in, Bengaluru must be the answer. This garden city of India comes under the category of developed cities in India with a GDP of $110 billion. The city is known for its salubrious climate and the booming IT sector. The software industry and technological advancements in the Karnataka state offer various job opportunities and startups for people. One reason that justifies its fast pacing development is the presence of top engineering institutions.
5) Chennai
If we are talking about the most important cities in India, how can we miss Chennai? The city is not only emerging in various fields but is also known to have a culturally rich background. It attains the fifth position in the list of top 20 developed cities in India, owing to its estimated GDP of $78.6 billion. The major areas that boost its economic conditions include the IT & BPO (Business Process Outsourcing) sector, automobile industry, and hardware manufacturing. This modern city of India has also gained attention due to top-graded educational facilities and various tourist attractions like beaches, lakes, architectures, etc.
6) Hyderabad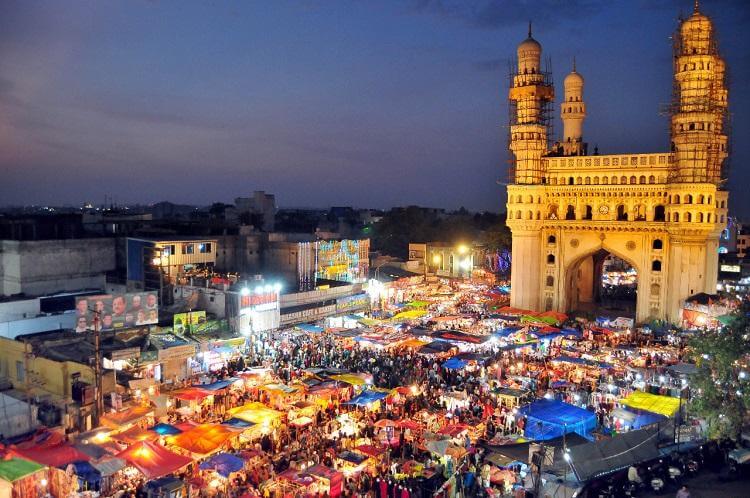 The City of Pearls grabs the sixth position in the top 10 most developed cities in India. It has an estimated GDP of $75.2 billion. The IT sector, pharmaceutical industries, and pearl trading are the major contributors to the city's economic growth. Some of the well-renowned companies having their headquarters in this city include Microsoft, Google, Samsung, Dell, etc. Besides, it also attracts several tourists with its unique monuments and vibrant bazaars.
7) Pune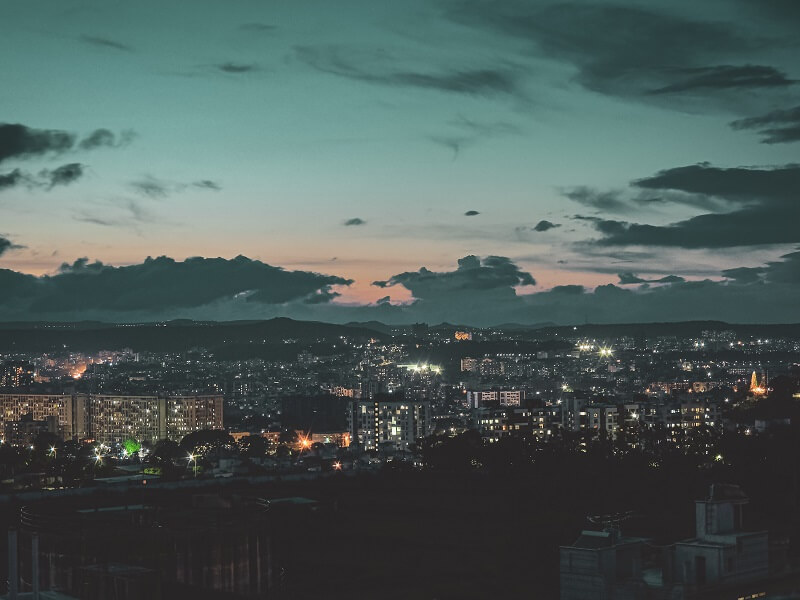 The Oxford of the East is an apt moniker earned by this city with a GDP of $69 billion approximately. The reason behind it is it houses good faculties and numerous educational facilities, attracting numerous students from all around the world. This developed city in India is also known for its pleasant climatic conditions, emerging IT field, and fast-pacing automobile industry. Automobile manufacturers like Mercedes Benz, Mahindra & Mahindra, Tata Motors have helped the city reach number seven in the list of most developed cities in India.
8) Ahmedabad
The textile, chemical, garment, pharmaceutical industries, and IT advancements of the city make it another developed city of India, having a GDP of $68 billion approximately. This largest city of Gujarat is also the second-largest producer of cotton in India. The age-old monuments and aesthetic gardens are a few major tourist attractions beautifying its grandeur.
9) Surat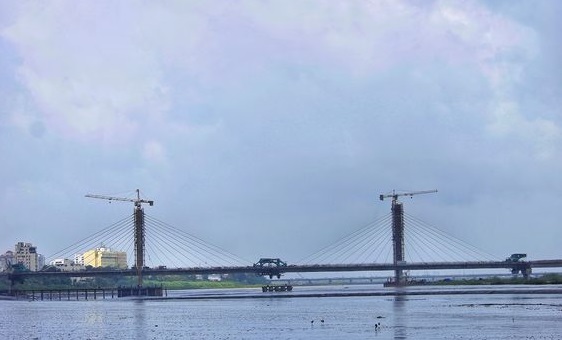 The top 10 most developed cities in India include this clean city on number nine, owing to an estimated GDP of $59.8 billion. It also influences merchants looking forward to business opportunities in steel manufacturing, textile industries, diamond cutting & trading. Companies like Ambuja Cement, Ultratech Cement, Reliance industries are a perfect example of the city's economic hikes.
10) Visakhapatnam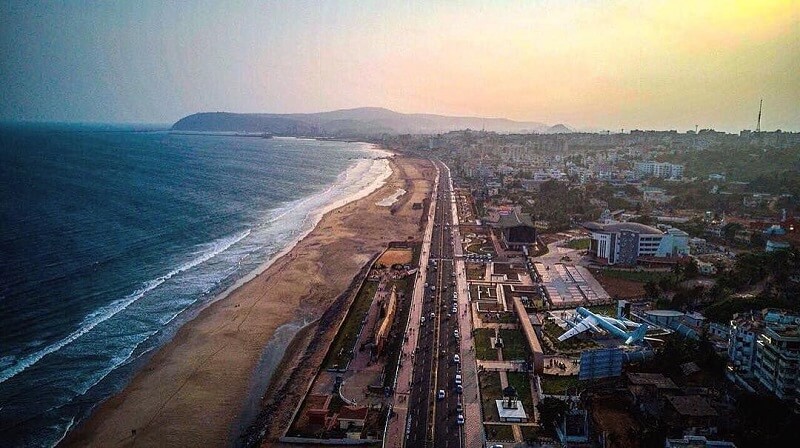 The list of most developed cities in India places this financial capital of Andhra Pradesh on number ten with an estimated GDP of $43.5 billion. The heavy industries like GAIL (Gas Authority of India Ltd.) and Visakhapatnam Steel Plant have a presence in the city. It is also rich in several minerals, thereby serving as a significant exporter for other countries. Besides, the textile and pharmaceutical industries are other main foundations booming the city's economic conditions.