Earned yourself by using this App.
1) Gigato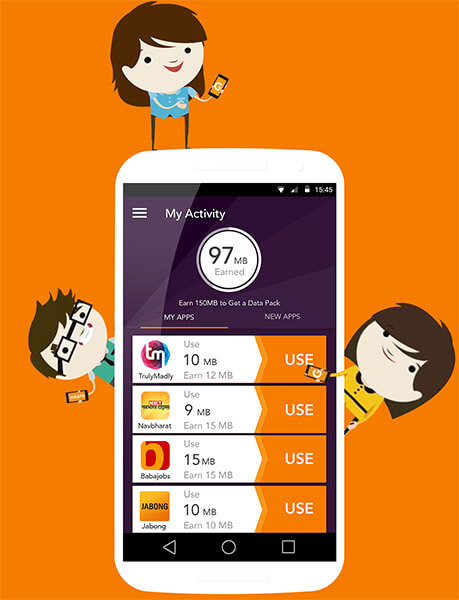 Get Gigato on Google Play, free.
Are you tired of waiting for the Wifi to work? With Gigato, you'll never have to wait again! Gigato provides free unrestricted Internet data for your Android.
Use the apps you love and get megabytes recharged to your prepaid account.
2) Earn Talktime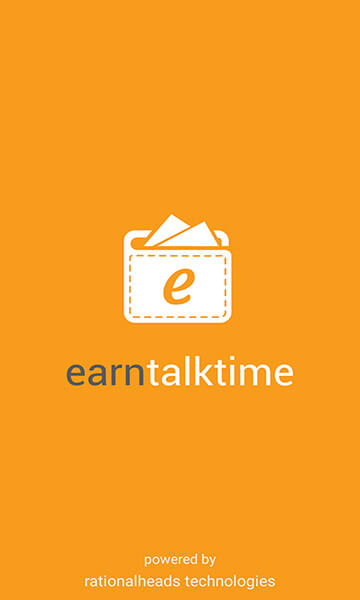 Get Earn Talktime on Google Play, free.
Over 1.3 crores Earn Talktime users have earned more than Rs.55 Crores of talktime. Earn Talktime makes it easy to earn money by downloading the best free android apps, reading horoscope, tarot, bollywood gossips, filling surveys etc from your mobile earn talktime is the first app to give you unlimited mobile prepaid recharges, DTH top-ups, postpaid bill payments and much more.
3) Paytunes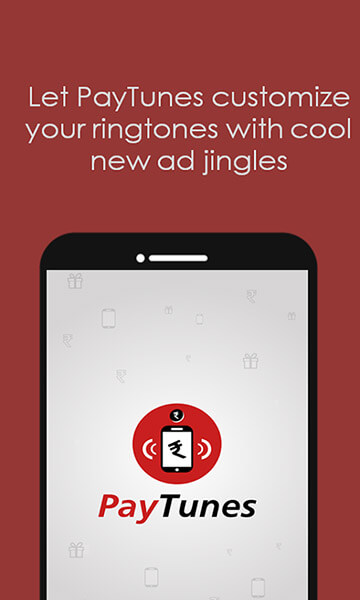 Get Paytunes on Google Play, free.
Use PayTunes to get free mobile recharges and pay your postpaid bills by letting it customize your phone's ringtone. Get greeted with a cool new ringtone every time and get reward points every time you receive a call. Use these reward points to free recharge your mobile or pay your postpaid bill.
4) My Ads (India)
Get my ADs (India) on Google Play, free.
MyADs app is a personalized advertisement platform (patented solution) – choose what you want, where you want, and when you want. The good news is that, you can earn real money for learning more about the ADs of your choice. It's real fun and innovative!
5)mCent
 Get mcent on Google Play, free.
mCent is a great way to discover free Android apps and get rewarded with free airtime right on your mobile phone.
Source : Google, Playstore.