You are not an Indian if you don't love the Diwali festival. Doesn't matter what religion you belong to; a major festival of India, Diwali, works as a source of happiness and holidays. The festival of light and joy is all about sharing the positive vibes, the trunk of contentment and a platter of traditional Diwali sweets recipes. And we all wait for the entire year to make these dishes. But it doesn't mean that we don't make these dishes on casual days; it's just that we don't get the feeling out of the food. Now, this is the time of the festival and we all have began with the Diwali preparation.
Various dishes are made on Diwali, and every state has its own traditional Diwali food that is popular in its culture. In this blog, we will list out 10 dishes we make on Diwali.
So, let's check out the Diwali item list:
1) Bundi Laddo
No festival can survive for a single minute without this mouth-watering sweet dish. Bundi Laddo is a soul to the Diwali festival, which shows its presence just by its aroma. The sweet festive delicacy is a symbol of celebration in the Indian subcontinent. From adults to kids, everyone enjoys the dish to the fullest. And even in the markets, the demands of Bundi Laddo are extremely at their peak During Diwali.
2) Murukku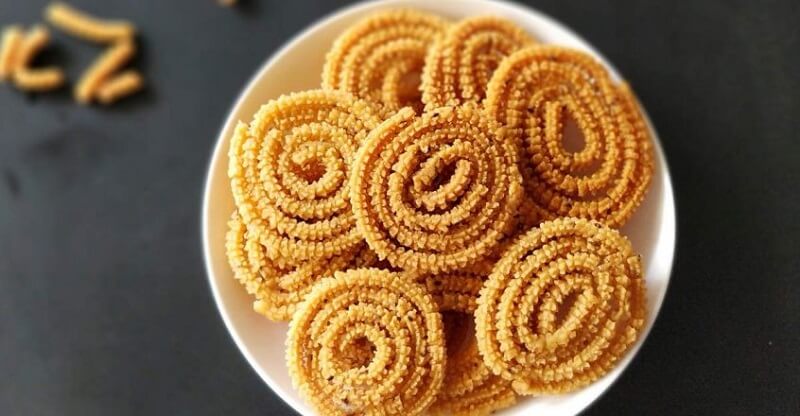 Murukku means "to twist" in Tamil. It may be a new dish for some, but it is the most important component to celebrate Diwali in Tamil Nadu. Also, it is known as Diwali Chakli, made of rice and dal semi-solid dough, which is then deep-fried. Generally, it is salty and seasoned with some spices, but you can also make sweet murukku.
3) Rice Kheer
Rice kheer is a major Diwali recipe cooked to showcase the moment of celebration and happiness. We don't need any specific occasion to make this dish, but Diwali makes it special and brings royalty to its taste. You can make rice kheer in different forms like chocolate kheer, pista kheer and more to create different festive food ideas out of the basic rice kheer.
4) Shankarpale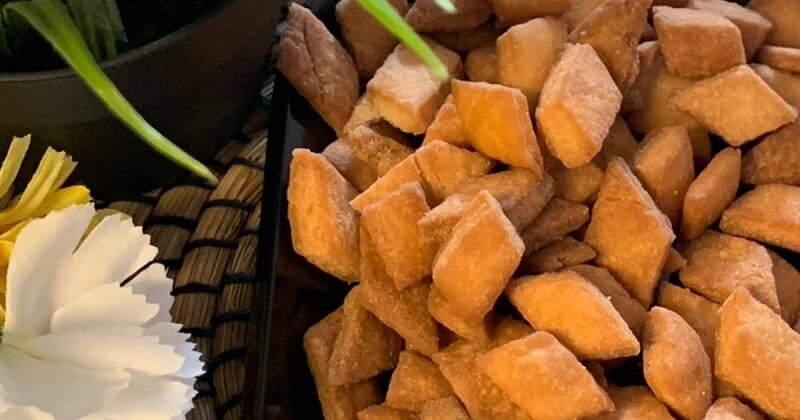 Shankarpale is a cute little diamond-shaped sweet and savoury dish that we make on Diwali. The dish is made in Maharashtra as a Diwali snack and is offered to the neighbours to celebrate the festival. The balance of sugar and salt makes this a unique Diwali food. Diwali Chivda, Karanji, and more Diwali food comes under the Faral list in Marathi.
5) Gujiya
It may be a Holi dish for some, but people from Goan have this as Diwali special food. Gujiya and Karanji are similar dishes with different stuffing. These are sweet, wrapped, and deep-fried dumplings made with semolina (Soji) and stuffing contains sweet khoya and dry fruits. You can even dip it inside the cardamom flavoured sugar syrup and garnish it with chopped pistachios to make it more tempting.
6) Gulgule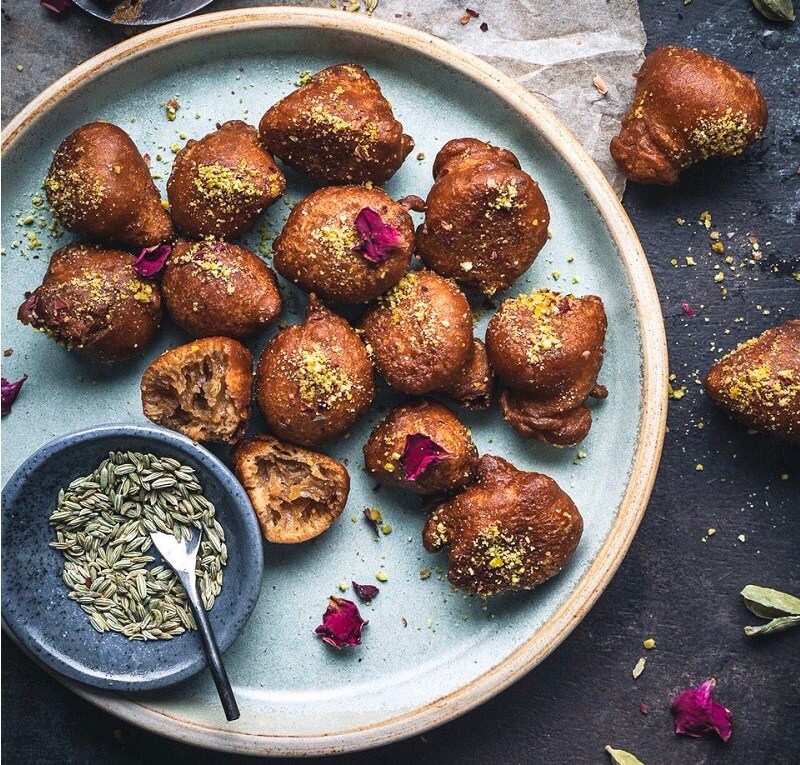 Just like the name, the dish is too cute to eat. Gulgule is a Diwali special food made in Uttar Pradesh, Bihar in India. The dish is not only made on Diwali but every Hindu occasion. If Gujiyas is an Indian dumpling then, Gulgule is an Indian form of doughnuts. It is made from whole wheat flour mixed with jaggery and fennel seeds that are deep-fried.
7) Mawa Kachori
Mawa Kachoris are a must dish in Rajasthan. We all know how rich the culture of Rajasthan is, and their traditions reflect in everything they make. This is the traditional Diwali food they make to celebrate with their loved ones. The Kachoris are sugar-coated and has a stuffing of khoya and dry fruits. Not only the stuffing but the Kachoris are even garnished with rose petals and edible silver leaf. And this Diwali dish is also a part of their royalty.
8) Pinni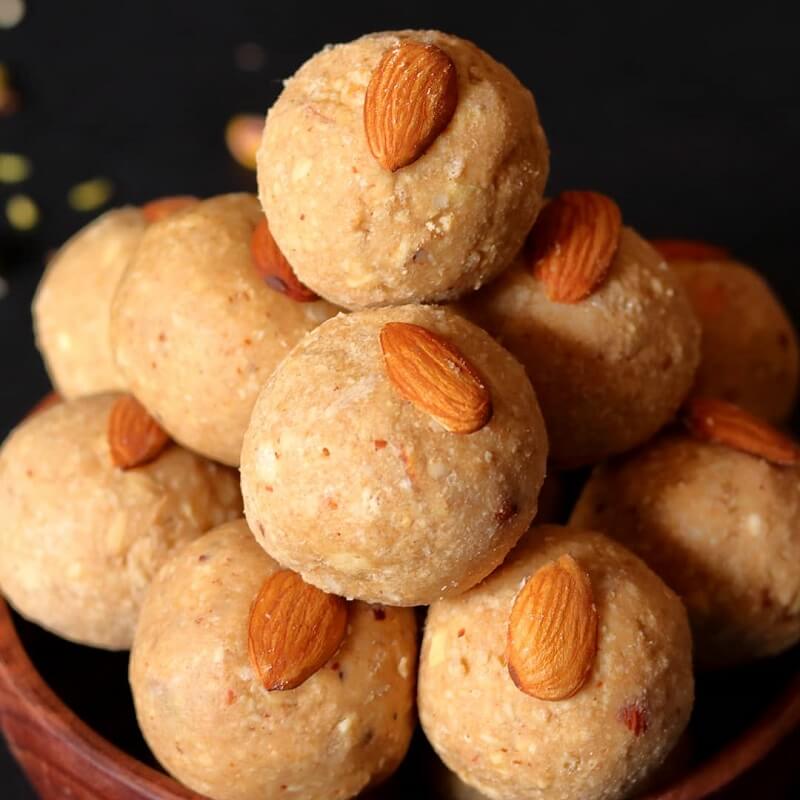 Pinni is a type of Laddo which is made in Punjab. It is a prominent dessert of Punjab made with a lot of ingredients. Pinna's are not only made for the festival but is also a healthy Diwali sweet. Wheat Flour, jaggery, dry fruits, desi ghee and more ingredients are mixed to create a single scrumptious Pinni.
9) Aloo Tikki
Who doesn't love Aloo Tikki? We are all huge fans of the dish as it glides perfectly with all the occasions, whether it is Holi, Diwali, Birthday or Wedding. Aloo Tikki never fails to keep our hearts. The dish is so popular that it is now globally accepted and is prepared in various forms.
10) Ukkarai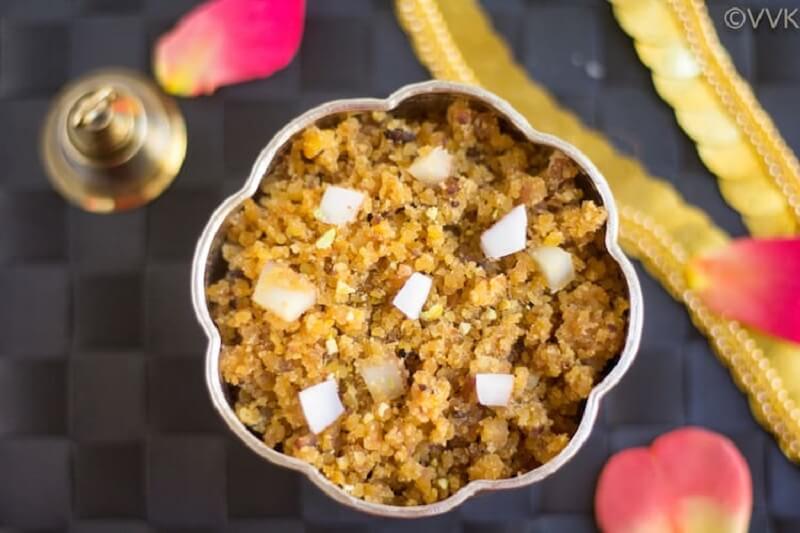 This is the traditional dish made in Diwali specially made in South India. Ukkarai is mandatory during the Diwali festival as it is less expensive and people from all the caste can afford it easily. The sweet dish is made from jaggery, dal, cardamom, ghee, and coconut.
These are some basic traditional recipes that we make on Diwali. Do let us know the sweets names you love to have in Diwali.