IWD- Internation Women's Day is a global day where we celebrate the social, economic, cultural and, political achievements of women. As said by Madam Michelle Obama – "There is no limit to what we as, women, can accomplish".
In the last few decades, the status of women in Indian society has shifted radically.  Now, Women have been playing an essential role in the growth of the Indian economy and also have made a large impact and achieved success in almost every sector.
Here we have listed the few successful women of this decade, who have done something different to change the status quo and inspired other women.
1) Sky Warrior – Avani Chaturvedi

Image Source- medium
Flight Lieutenant Avani Chaturvedi is a Young Indian pilot from Rewa district, Madhya Pradesh. She was declared as the first woman combat pilot to fly the 'MiG-21 Bison' solo. The MiG-21 Bison is known for its highest take-off and landing speed in the world at 340 kmph. Avani inspired many young women by making her mark in a field dominated by men.
"She will never fail to "TAKE-OFF" the "pride of India" high up in the sky.
2) Hima Das
Hima Das, nicknamed Dhing Express, is an Indian sprinter from the state of Assam. Hima Das is the first Indian athlete (sprint runner) to win gold at the IAAF World Under-20 Athletics Championship in 2018, held at Tampere, Finland. Later, she went on to win gold and silver medals at the Asian Games held in Jakarta. She currently holds the Indian national record in 400 meters, with a timing of 50.79s. Hima Das became a national phenomenon at the young age of 18.
The " PRIDE-EXPRESS" of India.
3) Geeta Phogat
Geeta Phogat is a freestyle wrestler who won India's first-ever gold medal in wrestling at the Commonwealth Games in 2010. She is also the first Indian female wrestler to have qualified for the Olympic Summer Games.
"Humari Chori, Choro se kam hai ke ? "
4) Supriya Paul
A Chartered Accountant, Supriya Paul was tired of her career and wanted to do much more for herself and students like her who were stuck in a competitive race. With a passion for inspiring India's Youth, she Started Josh Talks.
It's all about the "Josh" that she has in her!
5) Malavath Purna
Malavath Purna is the Youngest Indian and the Youngest Female in the world to scale the peak of Mount Everest at the age of 13 Years and 11 Months on 25th May 2014, Purna was accompanied by Sadhanapalli Anand Kumar from Khammam. 
You Nailed it, girl!
6) Prajakta Koli
Prajakta Koli aka mostlysane, the First Indian female Youtuber and actress with more than 6 Million subscribers on her Youtube Channel named- "Mostlysane" makes comedy videos, her videos are basically about the daily life observational comedy. Koli performed at the YouTube FanFest both in 2018 and 2019. In February 2019, she was part of Forbes' list of 30 under 30 as well as Entrepreneur India's list of 35 under 35.
Also, the voice behind the popular line in the Youtube world-  "Acha suno, subscribe karte Waqt na ghanti baja dena taaki jab me online aau toh tumhari phone ki bhi ghanti baje! "
7) Mithila Palkar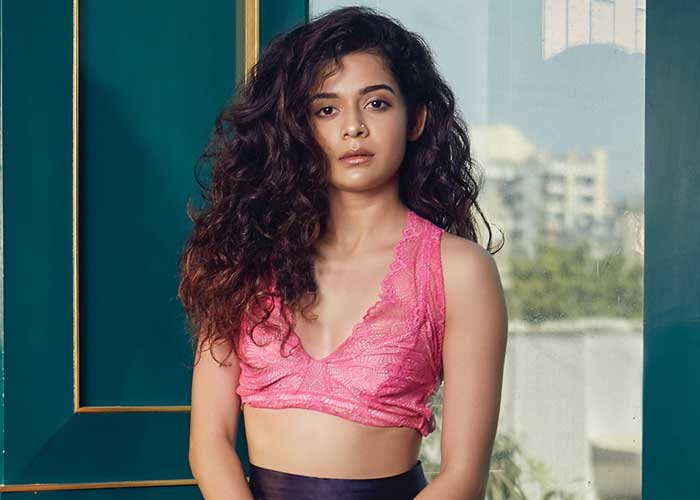 Mithila Palkar is an Indian actress known for her characters in the TV series Girl in the City and Netflix's Little Things. She rose to prominence in March 2016 with her Marathi version of the "cup song". Palkar made her acting debut in 2014 in the Marathi language short film Majha Honeymoon.
It is actually "okay to not have a plan" to achieve "The Little Things" in life!
8) Deepa Unnikrishnan aka Dee MC
Deepa Unnikrishnan aka Dee MC, one of the few female self-taught hip hop and rap artists from Kalyan, a township near Mumbai. Her journey in hip hop began 10 years ago transitioning from a b-girl to an emcee as she picked up the mic for the first time in 2012. Since then Dee has represented India internationally in the UK, Belgium, and Canada as well as appearing in the movie Gully Boy rapping her self-written verses. Dee has also collaborated with various artists from the scene apart from her stride in Bollywood with tracks like 'Jagga Jiteya' and 'Shuru Karein Kya' from the films URI and Article 15 respectively. 
"NAYI DAUR KI AWAZ NAYI BANU ME EK MISAAL"