The city of dreams is known for a lot of things. From amusement parks to street markets, from museums to rock bands, from live performances to superhit movies, you will get it all here. So, are you ready to experience some of the famous things in Mumbai? We have got it all sorted. Here is a list of fun things to do in Mumbai.
1) Heart of Mumbai, Marine Drive
This 3.6 meters C-shaped boulevard is also known by the names Netaji Subhash Chandra Bose Road & 'Queen's Necklace'. The latter is used to describe its night-time beauty when the streetlights illuminate the coastline as if the sparkling pearls are embedded all over its boundary. It is also well-known for its pacifying sunrises and majestic sunsets. The mornings here are particularly less congested and soothing. So, you can just go for a stroll and enjoy the serene sunrise away from the city's hustle-bustle. However, if you are planning to go with your spouse or friends, then the evening time suits you better. The cooling breeze of the Arabian sea is so refreshing that it will make you fall in love with this city for sure. Experiencing its charming view at night is one of the most unique things to do in Mumbai. And, if you are lucky enough you might even end up meeting your favorite celebrity.
2) Prithvi Theatre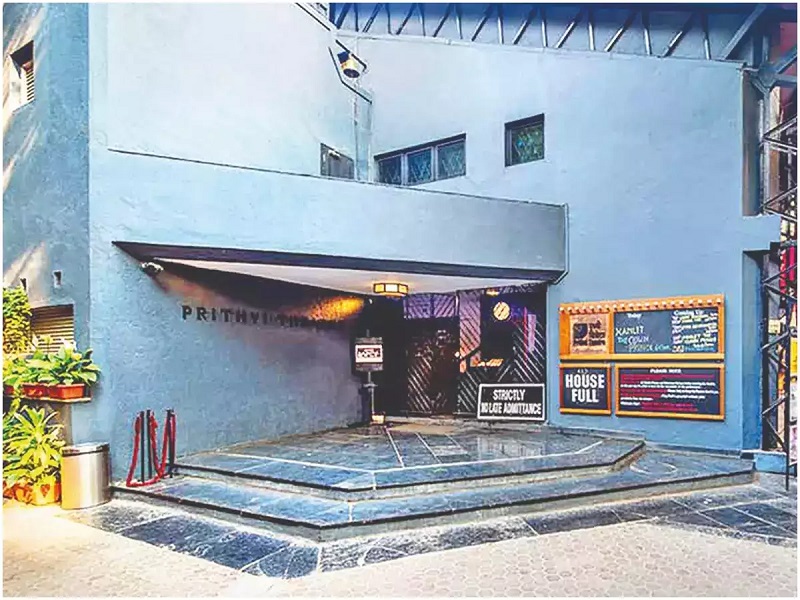 Are you looking for some entertainment places in Mumbai? This iconic theatre society holds it all. The foundation of this place was to promote Hindi theatre, and the credit goes to the Kapoor Family. Many actors and actresses initiated their journey in Bollywood, using this as an opportunity to showcase their talents. Even today, actors like Naseeruddin Shah and his wife Ratan Pathak Shah continue to entertain us through this Theatre. It is considered an emerging platform for several amateur students, artists, writers, poets, creators, and innovators who want to brush their skills. It also has a café which is particularly famous for its Irish coffee, Paranthas, and Keema Pav. The open mic sessions, live plays, musical performances, and well-organized programs will leave you with a worthy experience. The society also organizes summer-time workshops for people who love acting and drama. So, if you are interested, you can plan your trip accordingly.
3) Gateway of India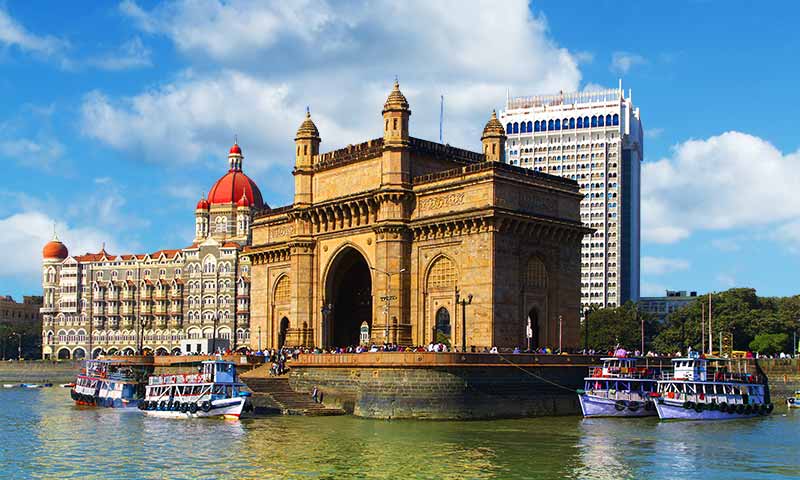 The top things to do in Mumbai include visiting this place at least once in a lifetime. Its unique Indo-Saracenic architecture constitutes a large arch having a height of 26 meters and four turrets. The monument overlooks the vast expanse of the Arabian sea. Its solid structure made up of indissoluble concrete, and yellow igneous rocks are still preserving its prominence. This place offers you some of the best activities to do in Mumbai. You can enjoy the cool sea breeze, the beautiful sunset, and even click selfies with some stunning backgrounds. However, though the sightseeing won't cost you anything, it is impossible to resist the lip-smacking food items like chaat and bhelpuri sold by the local hawkers. And, if your budget allows, you can even enjoy shopping at the nearby Colaba Causeway.
4) Elephanta Caves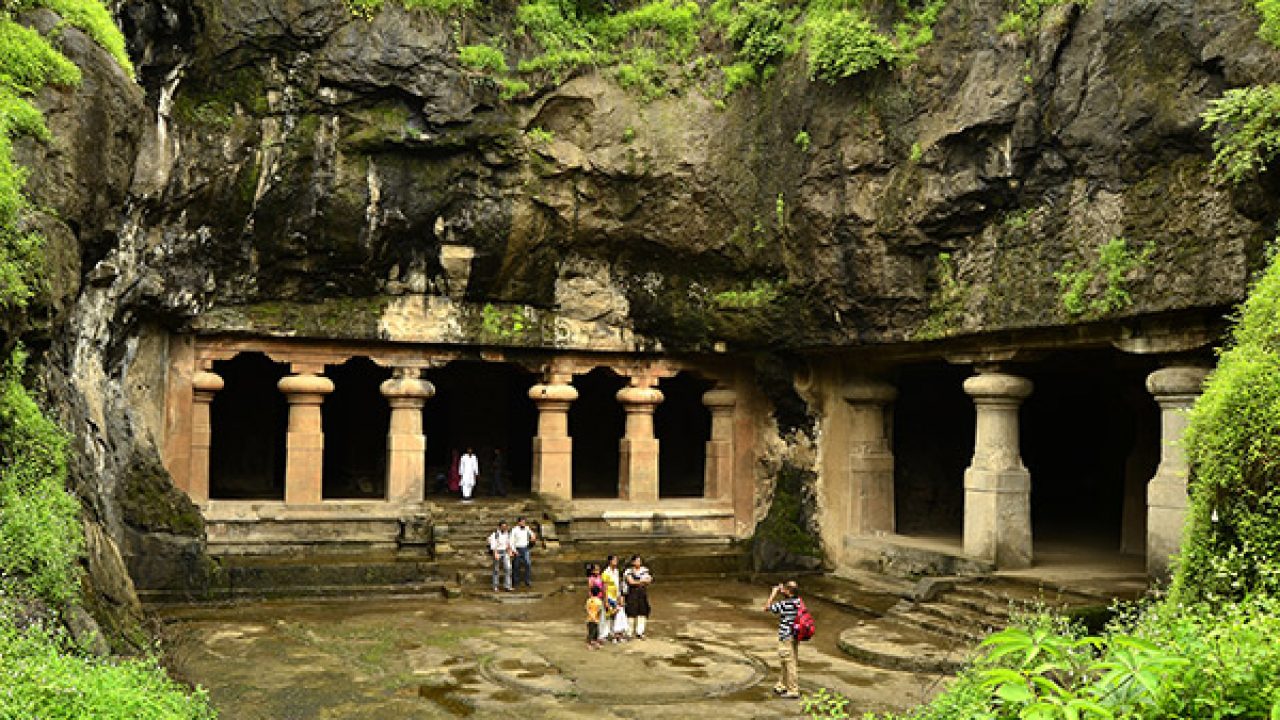 Riding a ferry is one of the most interesting things to do in Mumbai. And, the pathway to this Island provides you with one such chance. You can relish the beauty of the sea throughout your way to the Island by simply paying a nominal fee to the ferryman. The Island is famous for its well-carved caves made up of rocks and a Shiv-Temple consisting of a 6-meter high statue named Sadashiva (three-faces of Lord Shiv). Owing to its cultural aspect and ancient latticework, it also serves as a historical landmark for tourist attraction.
5) Chor Bazaar and Crawford Market
Once you start to explore these markets, you will get to know that there are a lot of things to see in Mumbai. Chor Bazaar (Thieves Market) was initially called 'Shor Bazaar' due to its crowded and noisy lanes. But since the British used to mispronounce the word 'Shor' as 'Chor', it was adapted by the name 'Chor Bazaar'. Moreover, marketing of the stolen goods and products justified its name well. The shopkeepers here mostly quote high prices for every product you choose, so make sure to test your bargaining skills before making a purchase. Though both the markets are known for their antique and vintage products, however, Crawford Market is quite pocket-friendly. It also has a better variety of things to offer like fresh fruits & vegetables, aromatic spices, meat & poultry, fresh bakery products, imported candies, homemade chocolates, distinct jewelry items, unique styled crockery, home décor items like disco ball curtains, sequin cushions, etc.
You can also read – 10 best shopping places for street shopping in Mumbai
6) Sanjay Gandhi National Park
If you are a nature-lover looking for some fresh air and are still wondering what to do in Mumbai? You might consider visiting this picnic-spot on your next vacation. It is a most-visited popular hub where you can find several types of birds, mammals, reptiles, amphibians, butterflies, and other endangered species. Its dense forest, waterfalls, artificial lakes, and the Kanheri caves add more value to the park. It also provides you a chance to explore some other cool things to do in Mumbai like camping, boating, cycling, safari-rides, etc. Since there are no cafes or refreshment points inside the park thereby, it's highly advised to carry along your water bottles and snacks so that you can stay energetic throughout your journey.
7) Essel World
This amusement park comes under the category of India's largest parks. And, if you are looking for a place where even kids can have a great time, this place is for you. It will help you discover some other fun things to do in Mumbai. Its dazzling theme parks, high-adrenaline water rides, recreational gaming parlors, thrilling activities, and other outstanding amenities make it a perfect place for a family trip. So, if you plan to visit this place in your upcoming vacations, make sure to go for online bookings in advance.   
8) Film city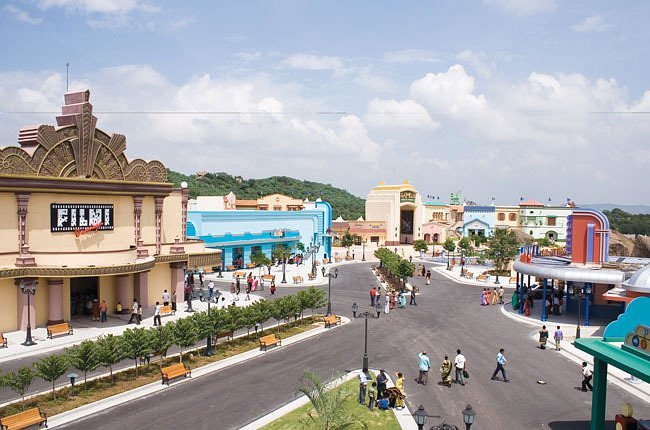 It is often said that Bollywood is one of the most famous things about Mumbai. So, if you find the Indian film industry fascinating, then checking out this place is a must. This city will astonish you with its stunning colors. This will provide you a chance to have a closer look at the live shooting and filmmaking process. The first film of Indian cinema, Raja Harishchandra, was directed and produced in this integrated studio by Dadasaheb Phalke. Henceforth, it also gained popularity by the name Dadasaheb Phalke Chitra Nagari. Its vast land of about 50 acres, impressive shooting locations, various sized studios, lush green gardens, well-equipped recording rooms, and other facilities might leave you amazed.
Got the above list covered? And, are again stuck thinking about what to do in Mumbai? You can even go for some other interesting things to do in Mumbai like sailing, fishing, kayaking, river rafting, scuba diving, bungee jumping, skydiving, paramotoring, paragliding, lakeside camping, trekking, and many others. Also, try planning your vacation in the festival season, and you will realize there are several other pleasing things to see in Mumbai.
Hope you spend your vacation wisely!