Queen of Hills, Ooty is known for its majestic mountains, dense forests, botanical gardens, open valleys, unique wildlife, tea plantations, and scenic splendor. So, when we start counting the number of sightseeing places in Ooty, the list might go on. However, the below list provides you with some of the best places to visit in Ooty.
1) Nilgiri Mountain Railway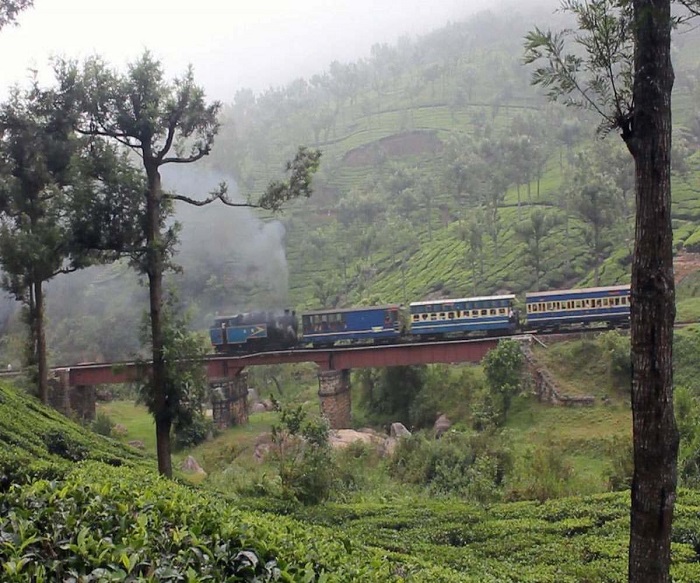 Image credits-

oyo
This railway-line is one of the most important places to visit in Ooty. In other words, it is an all-in-one solution to experience the picturesque beauty of Ooty. This Toy Train runs on a 1,000mm railway line providing you with an enticing journey for about five hours. Despite the elevation, sharp bends, twists & turns along the way, you can sit back and enjoy your ride from Mettupalayam to Ooty. So, get ready to get lost in the beauty of Ooty as the panoramic views of dense forests, shady canopies, green meadows, diverse species, steep hills, wide rivers might leave you spell-bound.
2) Ooty Lake
Are you looking for places to visit in Ooty in two days? This place won't take much of your time. The primary attraction of this place is its Boat House. Here you can choose a boat of your choice and enjoy the scenic beauty of Ooty. You can even engage yourself in activities like cycling and horse riding. Also, let your kids enjoy some fun rides at the nearby amusement park.
3) Pykara Lake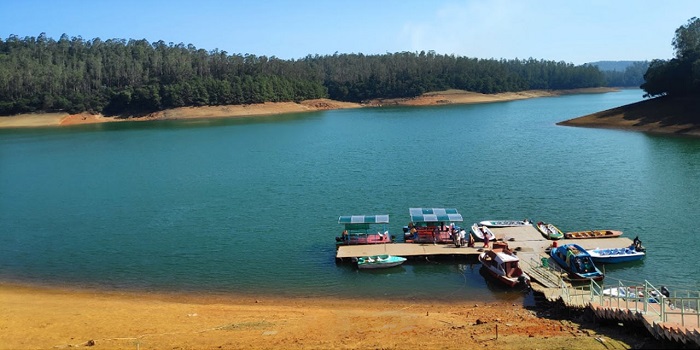 The name originated from the word Pykara, a village. The Pykara river evolving from the Mukurthi peak leads to the formation of the Pykara Falls, which forms this beautiful lake. Besides boating, you can also go on a hiking adventure to get a closer look at the dense forests having tall pine trees and a lush green environment. Thus, another valid option falls under the category of places to visit in Ooty in two days.
4) Avalanche Lake
This lake was an outcome of a mayhem landslide in the year 1823. After which it came to be known by the name Avalanche Lake. The best time to visit one of the striking tourist spots in Ooty is after the monsoon. The surrounding mountains, sporadic waterfalls, and blooming flowers fill this place with a picture-perfect ambience. You can even go for some other adventures like camping, trekking, rafting, etc. In case you wish to relax with your family, you can go trout fishing. You also need not worry about bringing your stuff as nearby trout hatchery holds it all, making this place one of the most liked picnic spots in Ooty.
5) Emerald Lake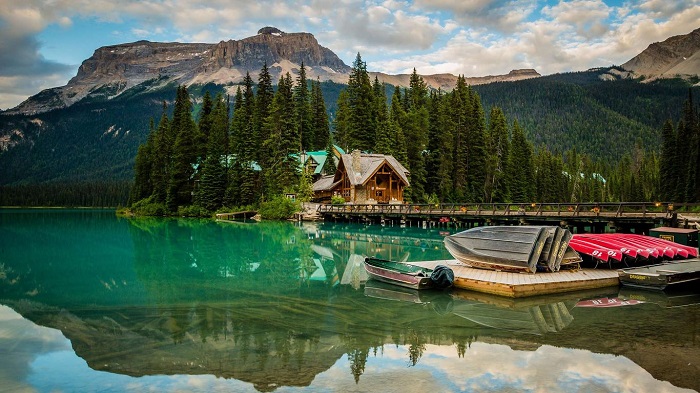 This lake comes under the category of the best sightseeing places in Ooty. Being at this place won't cost a penny unless you are a tea-lover who cannot resist making a purchase. The aromatic tea gardens are a must to stroll around. Your kids might enjoy this place for fishing and bird watching due to the variety of fishes and birds present in this green atmosphere. So, whether you are a nature-lover, tea-lover, birdwatcher, or photography enthusiast, this place won't disappoint you.
6) DoddaBetta Peak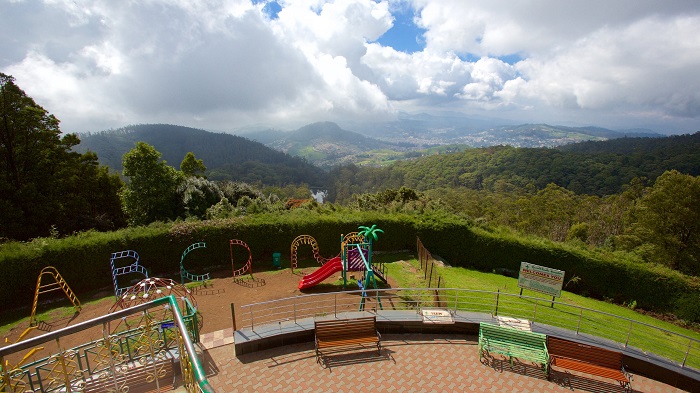 Image credits-

trip101
Did you stumble pronouncing this name for the first time? Same here. So, let me clarify its meaning first. The word Dodda means Big & Betta means Mountain. Being the highest peak of the Nilgiris, it is considered one of the best places to visit in Ooty. Trekking through the rough paths covered with dense forest (including a variety of fresh vegetation and other medicinal herbs) to reach the summit is a must-have experience for youngsters. The telescope house present at the peak is another way to experience the unrivalled and stunning beauty of Ooty.
7) Rose Garden
Image credits-

goibibo
Have you seen only red and white roses? What if you have a chance to explore other rare varieties like green and black roses? That sounds exciting, right? The roses presented here are collected from several distinct parts of the world and are maintained with the utmost care making it one of the most captivating sightseeing places in Ooty. But make sure you do not fall for their beauty as if you try to touch them, it might spoil their grace. Also, try not to forget to grab a ticket for your camera, or else you might miss capturing some beautiful shots.
8) Mudumalai National Park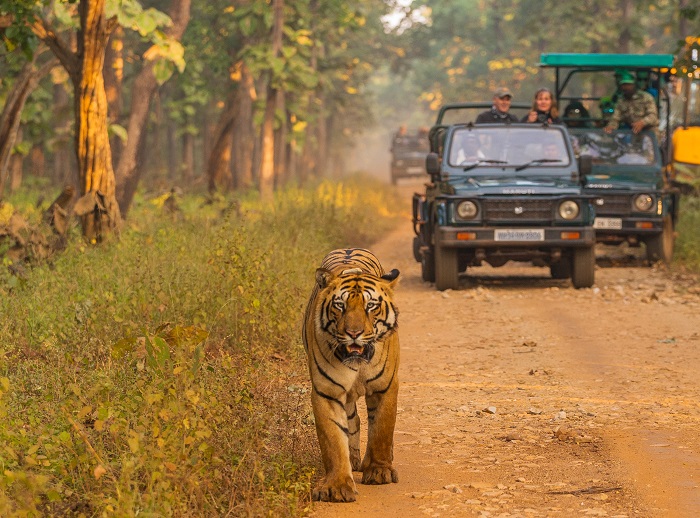 This park is considered one of the most famous places of interest in Ooty. Here you have a chance to witness wildlife like tigers, elephants, monkeys, vultures, birds, and several other endangered species & mammals. It is also known by the name Mudumalai Tiger Reserve, owing to a population of about 50 tigers. Apart from trekking, hiking, and camping activities, it also provides you with a chance to observe wildlife in their natural habitat with the facilities like jungle safaris, elephant safaris, and elephant camps.
9) Catherine Falls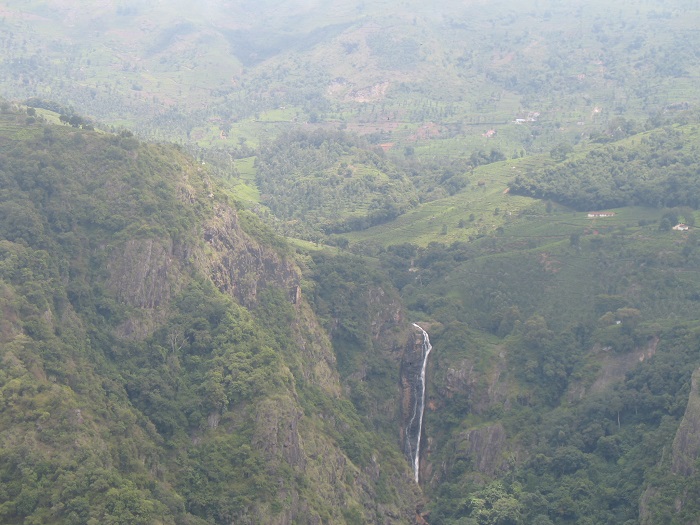 This double-cascaded waterfall is situated in Kotagiri, Nilgiri District, and has a height of 250 feet. Although you can visit this place throughout the year, yet the post-monsoon season is preferable due to the favourable weather conditions. Its chilling breeze, alluring greenery, and breathtaking view make it one of the top places to visit in Ooty in June.
10) Toda Hamlets
The tribal culture of the Toda people and their traditional huts makes it an important place to visit in Ooty. These hamlets are constructed from bamboo, giving them a semi-barrel-shaped structure thatched with dried grass. The exterior portion has Toda art forms and a tiny entrance that protects their families from animals and cold. The Toda temple in this village is a one-of-a-kind tourist spot in Ooty. In comparison to ancient times, their lifestyle has changed a lot, and these Toda people are still trying to get engaged in agriculture for their livelihood. Owing to its natural beauty and peaceful environment, holidaymakers consider it among the main places to visit in Ooty.
11) Stone House
Do you like the winter season? If yes, this one's for you. This bungalow comes on the list of one of the enticing places to visit in Ooty in December when you have a chance to witness snowfall. It is also called by the name 'Kal Bangla' where Kal means stone and Bangla means mansion. Besides its historical significance and magnificent architecture, this mansion is the foundation of Ooty's modern era. The museum present inside the building includes several artifacts and distinct carvings that take you to ancient times.
12) Wax World Museum
Image credits-

trawell
Do you ever wish to explore rural life without actually going there? You've got to visit this place. The museum consists of statues made up of wax. These statues and the overall site not only portray Indian history but also reflect its customs and traditions. You can also find some splendid replicas of our great freedom fighters, politicians, and other social figures like Mother Teresa. Your kids might find this museum one of the best places to visit in Ooty.
13) Tea Factory and Museum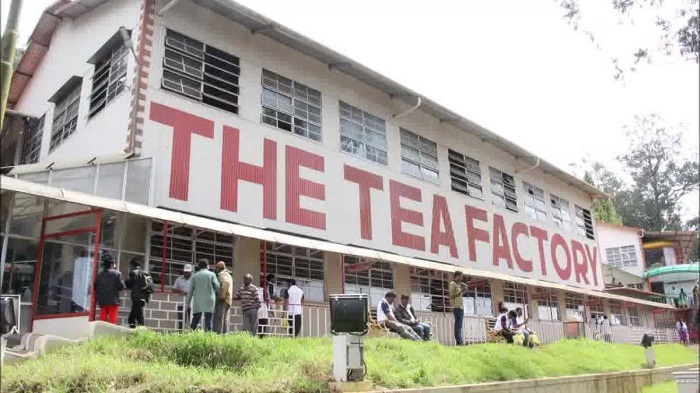 It is among the must-visit sightseeing places in Ooty, especially if you are a tea-lover. You are provided with a great chance to learn about the history of tea leaves and the manufacturing process. From cutting, twisting, curling of tea leaves at the initial stages to drying, flavouring, and the final packaging methods, you can witness it all. It also has a chocolate shop famous for its fresh and homemade chocolates.
14) Annamalai Murugan Temple
The Hindu Temple founded by saint Krishnanandji, a great devotee of Lord Murugan, is also known as the 7th Hill House of the Lord Murugan. The green landscapes surrounded by panoramic mountains act as an add-on to the beauty of Ooty. This holy place demonstrates the importance of service among its followers who actively participate in Anna-Dana (food distribution) even today.
15) St. Stephens Church
Although this pale-yellow building is nearly two hundred years old, yet you won't find any signs of significant deterioration. You still can see the beauty of Ooty in the surrounding gardens decorated with beautiful flowers spreading their fragrance all over the place. This church is an apt example of British architecture of colonial times, making it another heritage site in the list of sightseeing places in Ooty.
Make sure you do not miss any. Happy traveling!