Instagram allows switching between multiple accounts
Users can now add up to five Instagram accounts and switch between them without having to log out and log back in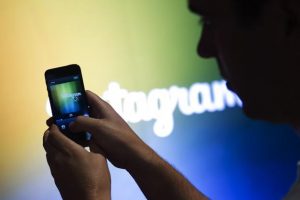 This feature is included on version 7.15 for iOS and Android, and is available in the App Store and the Google Play Store. Photo: Bloomberg
Account switching has finally come to Instagram. The Facebook-owned photo-sharing app announced on Monday that Insta users can now add up to five Instagram accounts and switch between them without having to log out and log back in.
This feature is included on version 7.15 for iOS and Android, and is available in the App Store and the Google Play Store.This comes as a big boon for multiple account users like businesses who take to advertising on Instagram in a big way, given its expanding user base and reach. With a global community of 400 million monthly active users (MAUs), Instagram has today become one of the world's largest mobile ads platforms.In comparison, Twitter has 320 million MAUs.The new function will allow businesses of all sizes—from a small business managing its personal and business account, a brand manager managing multiple brand accounts to an agency partner managing multiple client accounts—to add up to five accounts with one login. Additionally, much of Instagram's audience are teenagers and young adults, with interests ranging from lifestyle content and pop culture, to humour and sports. Usually, they have more than one account, with the second account being a 'fake'. This 'fake' Instagram account is popularly known as "Finstagram" (Finsta for short), and defined by Urban Dictionary as "a mixture of Fake & Instagram". It is often young girls who open a second Instagram account along with their real Instagrams, to post funny or embarrassing selfies, pictures or videos that they want to share only with their closest friends. The new feature will allow them to own multiple accounts, switch between them with ease, thus potentially increasing engagement with the Instagram app itself. Longer engagement would mean the
possibility of longer session time, which in turn would allow Instagram to better monetize its user base, something that the company is increasingly focused on. The process to add multiple accounts is pretty simple. To get started, go to your profile settings and scroll down to Add Account. On the following screen, type in the username and password of the account you'd like to add. Repeat this step for each additional account you want to add. From there, tap your username at the top of your profile to switch between accounts. Once you have multiple accounts added, you'll see your profile photo appear in places throughout the app so you can always tell which one you're using at the moment.