Bollywood has always made splendid efforts to put an everlasting impact on its audience. Or, Bollywood knows how to melt viewer's hearts. Different biopics from the past many years have influenced the generation and became a medium of motivation. As this is the month of August, they are again back to leave a drastic impression on our minds by reviving the story of the immortal soul, Captain Vikram Batra, who sacrificed his life for the nation during the Kargil war. The man who is now well-known as Sher Shah is not physically present to witness the consequences of his great deed but is always remembered for his contributions. This blog will explicitly bring his achievements into the limelight and know more about him as a soldier. Also, we are going to go through the detailing of the upcoming biopic made on Vikram Batra.
Who was Captain Vikram Batra?
Vikram Batra was a military officer of the Indian Army. Param Vir Chakra awardee Vikram Batra of the 13th battalion of Jammu and Kashmir Rifles regiment led the charge to capture the most critical and challenging mountains, Pt 5140 and Pt 4875, in Kargil War 1999, which was an India-Pakistan war. Point 4875 was considered the most challenging mountain, but the captain did everything to capture it, succeeding in it. Now, the point has been named as "Batra Top" in his honour. Also, he is known for his slogan "Dil Maange More", as he said in an interview. He said this slogan to support the excitement of the soldiers of his battalion who wanted to capture more bunkers. His story and his life are so inspirational that Bollywood found it worthy for a biopic.
Sher Shah: A biopic on Vikram Batra
The biopic is directed by Vishnu Varadhan and produced by Dharma Production and Kaash Entertainment. You'll get to see Kiara Advani playing Dimple Cheema, and Siddharth Malhotra as Captain Vikram Batra AKA Sher Shah in the lead role with other star casts such as Shiv Pandit, Raj Arjun, Pranay Pachauri, Himanshu Ashok Malhotra, Nikitin Dheer, Anil Charanjeet, Sahil Vaid, Shataf Figar and Pawan Chopra.
The biopic is specially made on the sacrifice and victory of Captain Shah in the Kargil War. The story revolves around the journey of Late Captain Vikram Batra, focusing on his love life. Also, the biopic showcases his love, passion, determination and dedication towards the nation and his job as a soldier. You'll get an instant dose of patriotism while watching the movie as it is based on the adventurous life of army men and how they deal with their emotions while staying miles away from their homes and loved ones.
Why is the biopic called SherShah?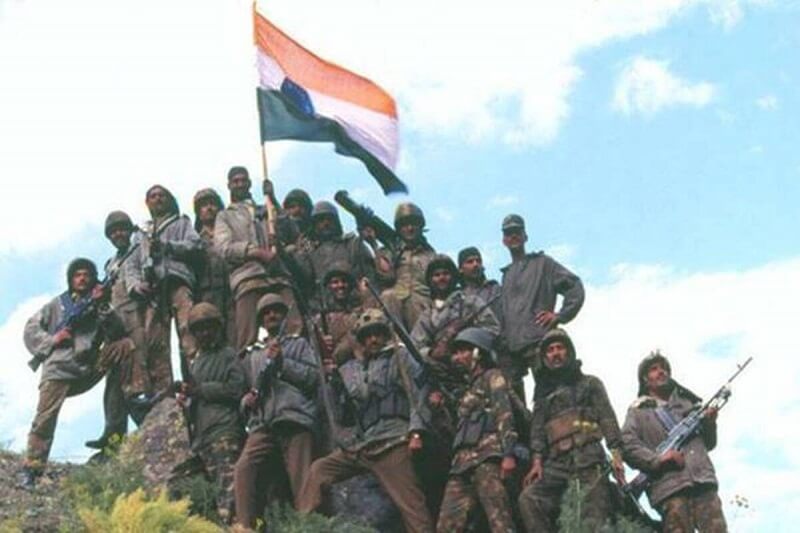 Captain Vikram Batra is known as Shershah, and even the biopic is also kept in this name, but only a few know why he was called has Shershah and why the makers choose the term for their biopic?
While fighting in Kargil, he had to capture the most crucial point to win the war. And there, he was given a code name by Pakistani army officers because generally, the identities of army officers of both sides remain hidden, and they refer to each other with their code name. In one of his interviews, he said that a Pakistani officer warned him to go back and forget the thought of capturing point 4875. And at that time, he was called with the name of Shershaah. Makers of the biopic found it appealing and provoking. Shershah means as brave as the king: Tiger and even Pakistani Army knew that the Indian soldiers are valorous and courageous. Though Kargil battle was Vikram Batra's last war, he did what he promised and became immortal.
War can never be advantageous for one side. The outcome has to suffer by both the countries. This is the duty of the army officer to protect the nation and serve their ability in any way they could. This was all about Vikram Batra, you should know.
Jai Hind, Jai Bharat.