Do still simple shaving and splashing of cologne are considered to be grooming tips for men? Do still men bear solely hair gel or hair wax to sway women? 
No, this trendy, prudent and voguish Instagram world needs much more than shaving and the like. 
Hey, Man! Yes, you. You are going to spot out few amazing grooming tips in this blog that will display you as a chic, modish and stylish personage. 
So, let's comprehend a few personal grooming tips for men that can be wondrous in a way. Also, we have come up with some interesting professional grooming tips for men that will enhance their personality and make them look lavish and responsible. 
1) Fix a date with your barber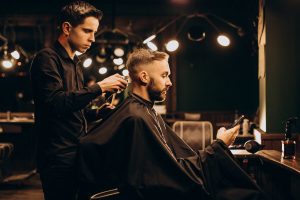 Do you want to look like Kabir Singh wandering around the streets carrying Amazon forest on your head? 
Though the movie was out of the box, no one would like to have such a look for real. 
So, the very first tip is to pamper yourself and get an appointment with your barber twice a week and get your hair and beard done and style yourself to look stylish. That's what a woman wants. 
2) White white, Orbit white
Teeth usually manifest our smile and maintaining dental health is a must grooming tip for men. 
Everybody wants to feel fresh and do all the things that take to look more presentable. So, give yourself an electric toothbrush and let it do all the work for you. Don't forget to use mouthwash after you brush. 
Make every day enjoyable with a fresh and minty breath. 
3) Scrubbing
Yeah like women, men similarly need to exfoliate their skin. Working out in summers or for long hours often makes your skin look dull and dry. Try to adopt a skincare routine. Scrubbing your face at the close of the day is the ultimate guide to protect you from dry skin issues. Don't you think you and your skin need to relax this weekend? 
4) Choose your own smell 
Or kya chal raha hai? 
Fogg chal raha hai
Every male must have heard of this text and have used it to smell cool. It may be of their choice or not but to sound trendy, the Fogg was a must. 
But you are worthy to choose a better scent to smell good and can stop using a mist just for its name and brand and invest in some classical fragrance for summer, spring and spicy, woody for winters. 
5) Never skip a foot care routine 
The most essential tip for self-grooming is to go through a proper foot care routine because your feet are the first thing noticed by others and your first impression is the last impression that should leave an impact. So you need to work on this by exfoliating your foot and moisturising it timely. Put on your favourite shoes and you are good to go. 
6) Healthy Scalp
The key element of healthy hair is a healthy scalp. By pampering or keeping or scalp clean and healthy you are saving your hair from getting thin and bald. The most important thing is to trim your hairs that are damaged and noticeable. Apply oil before doing shampoo so that your scalp gets properly nourished. Never skip the step of conditioning, that will make your hairs silky and smooth and you can easily flaunt them.
7) Hand care Routine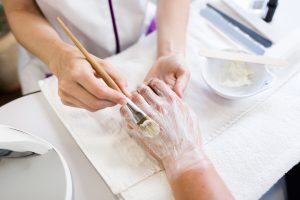 Nails are the first thing that comes to our mind when we talk about hand care routine. Unlike women, every man desires to have clean, nourished and healthy hands. Go through a simple process and you can achieve it. Trim your nails every week so that it looks neat and scrub your hands twice a week to remove dead and dull skin. Moisten your hands daily to keep them nourished. Maintain your hand care routine and anyone would willingly get ready to shake hands with you. 
8) Proper sleep 
Working throughout the day and taking care of the family is a huge responsibility and to fulfil your responsibility, you first have to take care of yourself. So why not try a new sleeping routine? Before going to bed, have a glass of warm water that will help you to have a deep, warm and healthy sleep. 
Grooming is now not only for women. Even, you are worth it. 
These were a few grooming tips that you can use in your daily life to look more orderly. Try out these routines and you are already a celebrity in yourself.