Ganesh Chaturthi, the vibrant Hindu festival that reveres the elephant-headed deity, Lord Ganesha, is celebrated with unmatched zeal and devotion throughout India. However, it is in the heart of Maharashtra that this festival truly comes alive in its grandest and most spectacular form. As Ganesh Chaturthi 2023 approaches, it's the perfect time to delve into the fascinating historical and cultural reasons behind the predominance of this festival in Maharashtra and savor the mouthwatering recipes that make this occasion even more special.
In this blog, we will embark on a journey to understand why Ganesh Chaturthi finds its most exuberant celebration in Maharashtra. From its historical significance to the contributions of iconic figures like Lokmanya Tilak, we will unravel the stories that have made this festival an integral part of Maharashtra's identity. Additionally, we'll tantalize your taste buds with the best recipes for Ganesh Chaturthi, including the beloved modak, puran poli, and more. Let's discover the magic of Ganesh Chaturthi together!
Why is Ganesh Chaturthi Celebrated Mostly in Maharashtra?
Historical Significance
Ganesh Chaturthi's prominence in Maharashtra can be traced back to its rich historical roots. It was during the reign of the Maratha Empire in the 17th century that the festival began gaining recognition. The great Maratha ruler, Chhatrapati Shivaji Maharaj, played a pivotal role in popularizing Ganesh Chaturthi as a public celebration. His vision was to foster unity and a sense of belonging among people from various castes and communities.
Lokmanya Tilak's Contribution
The transformation of Ganesh Chaturthi into a mass movement can be credited to Lokmanya Bal Gangadhar Tilak. In the late 19th century, Tilak saw the festival's potential in bringing people together and instilling a sense of nationalism. He encouraged public celebrations, processions, and community participation to promote unity against British colonial rule. This move not only made Ganesh Chaturthi a symbol of unity but also a platform for social and political awakening.
Vibrant Cultural Blend
Maharashtra is a melting pot of diverse traditions, languages, and cuisines. This cultural diversity has contributed significantly to the vibrant and inclusive nature of Ganesh Chaturthi celebrations in the state. The festival transcends barriers, bringing people from all walks of life together to celebrate the beloved Lord Ganesha.
Strong Community Bonds
Ganesh Chaturthi celebrations in Maharashtra go beyond mere rituals. They involve entire neighborhoods and communities coming together to organize elaborate processions, decorations, and cultural programs. This sense of togetherness and communal spirit has kept the festival deeply rooted in the hearts of Maharashtra's people.
Best Recipes for Ganesh Chaturthi
Now, let's dive into the delectable world of Ganesh Chaturthi sweets and recipes that make this festival even more special.
1. Modak – Lord Ganesha's Favorite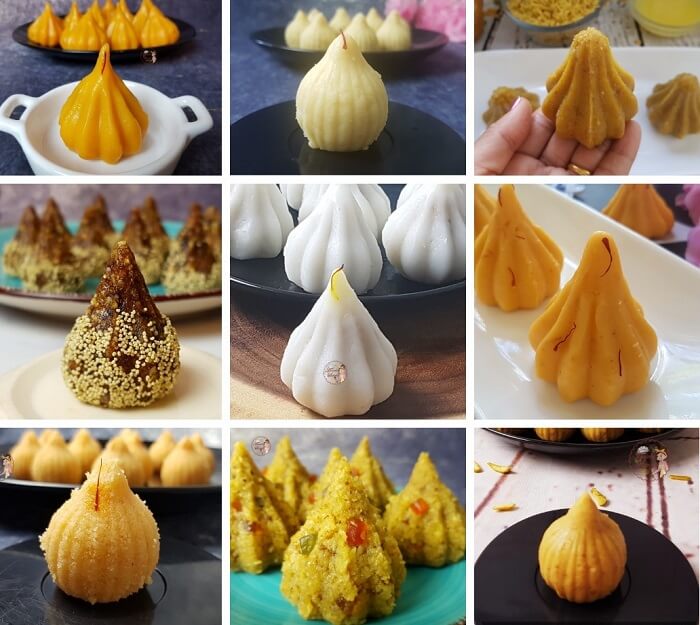 Modak, often considered Lord Ganesha's favorite food, is an integral part of Ganesh Chaturthi celebrations. These sweet dumplings are made from rice flour or wheat flour and filled with a delightful mixture of coconut and jaggery. They can be steamed or fried, each preparation offering a unique taste and texture.
2. Puran Poli – A Sweet Flatbread
Puran Poli is another beloved treat during Ganesh Chaturthi. It's a sweet flatbread filled with a delectable mixture of chana dal (split chickpeas), jaggery, and aromatic spices. The combination of the soft bread and the sweet, spiced filling creates a burst of flavors in every bite.
3. Ukadiche Modak – Steamed Dumplings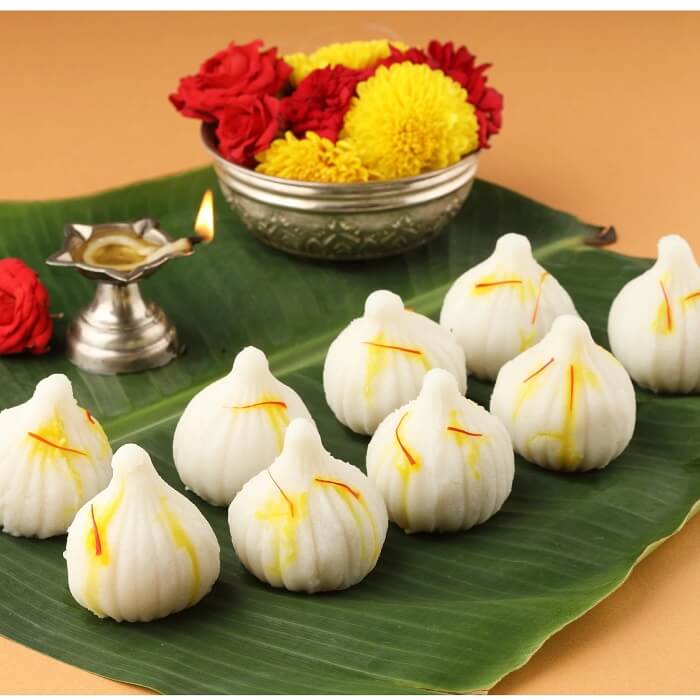 Ukadiche Modak is a healthier variation of the traditional modak. These dumplings are steamed instead of being fried, making them a guilt-free indulgence. The soft, melt-in-your-mouth outer layer perfectly complements the sweet coconut and jaggery filling.
4. Besan Ladoo – Sweet Chickpea Flour Balls
Besan Ladoo is a simple yet delightful Ganesh Chaturthi sweet. Made from roasted gram flour (besan) and ghee, sweetened with sugar or jaggery, these bite-sized treats are easy to prepare and irresistibly delicious.
5. Coconut Rice – Narali Bhat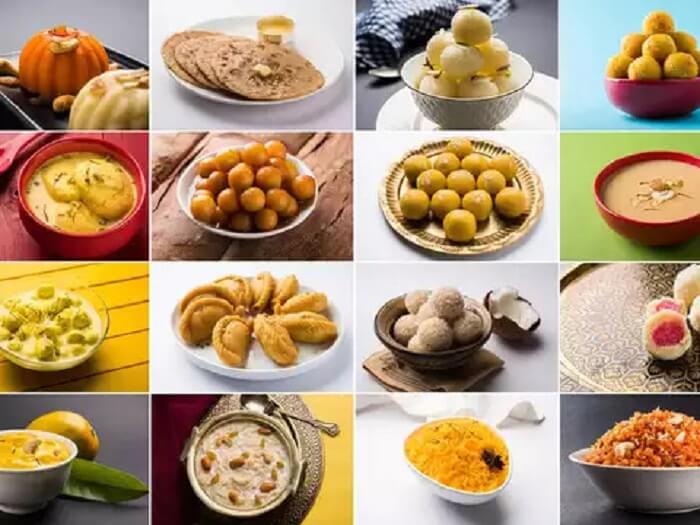 Coconut Rice, known as Narali Bhat, is a traditional dish prepared as an offering to Lord Ganesha. It's a simple yet flavorful dish made with coconut and rice, offering a perfect blend of textures and tastes.
Conclusion
Ganesh Chaturthi, celebrated with immense fervor in Maharashtra, reflects the state's rich history, diverse culture, and strong sense of community. As we approach Ganesh Chaturthi 2023, take the opportunity to immerse yourself in the traditions and flavors of this vibrant festival. Try your hand at these mouthwatering Ganesh Chaturthi sweets and recipes to make the occasion even more special. May Lord Ganesha bless you with joy, prosperity, and culinary delights this Ganesh Chaturthi!