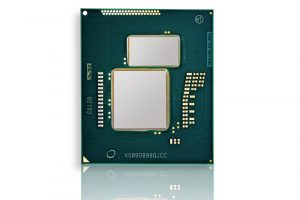 Intel has officially pulled the plug on third-party motherboard BIOS tweaks which, for a brief time, allowed people to circumvent the multiplier locks on its less expensive CPUs. Intel has reserved overclocking for its premium 6th-generation 'Skylake' Core i5 and i7 processors, but enterprising third parties found ways to push even locked models beyond their rated speeds. Motherboard manufacturers including ASRock, MSI, Asus and Gigabyte began promoting these features very shortly after Intel launched its Skylake generation chips for desktops in late 2015.
Enthusiasts were of course overjoyed, as the cost of overclocking was drastically reduced. Intel never supported these modifications and has maintained its position that pushing the performance of processors not explicitly sold as overclockable will void their warranty, but has now decided to formally close the loophole.
An upcoming microcode update for motherboard manufacturers will strengthen the BCLK (base clock) restrictions on CPUs whose model numbers do not have the K suffix. These companies in turn will have to use the updated microcode in any EFI-BIOS updates that they issue in the future.
The company released a statement to PCWorld, saying "Intel regularly issues updates for our processors which our partners voluntarily incorporate into their BIOS. The latest update provided to partners includes, among other things, code that aligns with the position that we do not recommend overclocking processors that have not been designed to do so. Additionally, Intel does not warranty the operation of the processor beyond its specifications."
Intel cannot directly force users to update, which means that those who have already taken advantage of the loophole do have the option of continuing to do so, but only at the cost of future updates and security fixes – including a fix for the recently discovered Prime95 bug. Motherboards currently sold as supporting non-K overclocking are not likely to remain in the market for long and it is unlikely that any new models will not incorporate the new code.
Overclocking became relatively easier on Skylake processors because Intel decoupled the BCLK from other system clocks, including the PCIe bus and memory bus, which previously became unstable when the BCLK was pushed.
Some overclocking enthusiasts regularly try pushing commodity hardware to unimagined new speeds using exotic cooling mechanisms and often physically modifying them, in order to break records. Others simply enjoy the satisfaction of getting more out of what they have bought. Intel thus restricts official overclocking to its most expensive offerings. Lower-end CPUs such as the Core i3 and Pentium series are never overclockable, with the notable exception of the one-off Pentium Anniversary Edition(Review) CPU in 2014.
Source: NDTV