Bring on the Night
Bring on the Night is an Indian comedy-drama series written and directed by Vishwesh Krishnamoorthy and starring Arjun Mathur, Preetika Chawla, Jaywant Wadkar, Jay Bemte, Narendra Jadhav, Hussain Dalal, Prashant Bhosle, Amar Banerjee, Virendra Pandey, Jagdish Chauhan, Ravi Popat, Kashyap Kapoor. The story is about how an entrepreneur turns a 200-year-old building into a nightclub. The all-new concept and appealing script will hold you back even after the show.
Bang Baaja Baraat
Bang Baaja Baraat, the second original Y-Films series, is the story of two crazy families and one mental wedding. The story is about a couple from different backgrounds and their crazy family. The story is like a roller coaster that will take you on the ride of drama and comedy, sentiments and romance, and most importantly, family and love. The series is directed by Anand Tiwari, starring Angira Dhar, Ali Faizal, Ayesha Raza, Rajit Kapur, Gajraj Rao, Priyanshu Painyuli, Neil Bhoopalam, Preetika Chawla, Shernavaz Jijina, Sumit Vyas, Shenaaz Patel.
The Pitchers

The rising culture of Startups in India, much like 'The American Dream,' has led to a belief that anyone, irrespective of their family or educational background, can make it Big. TVF Pitchers follows the story of four friends, Naveen, Jitu, Yogi, and Mandal, who Pitch their idea by day and sit over a Pitcher of beer by night. The web series is written by Biswapati Sarkar and directed by Amit Golani, starring Naveen Kasturia, Arunabh Kumar, Jitendra Kumar, Abhay Mahajan, Biswapati Sarkar, Aakanksha Thakur, Manvi Gagroo, Jaimini Pathak, Rajesh Sharma, Sameer Saxena, Pranav Bhasin, Suneel Sinha and more.
Second-hand husband

The show focuses on pain of every Indian husband in the World. The story revolves around a couple where the man is already married and pays alimony to her ex-wife. And this seems hurdle to her girlfriend. The story is directed by Smeep Kang and features Tina Ahuja, Gippy Grewal, Dharmendra, Geeta Basra, Vijay Raaz, Rati Agnihotri, Ravi Kishan, Sanjay Mishra, Mukesh Tiwari, Gurpreet Ghuggi, Alok Nath, Deepshika Nagpal, Supriya Karnik, Karamjit Anmol, Harbhajan Singh.
Happy to be single
You can guess what the show is all about by its Name. The story is about three friends trying to get into a relationship and have decided to settle but end up being single. The series is directed by Shreekarthik and stars Abhinav, Deekshitha, Ramee, Shreekarthik, Siddharth.
Permanent Roommates

image credits- tvfplay
Permanent Roommates is a romantic and comedy web series directed by Sameer Saxena, Deepak Kumar Mishra, and Biswapati Sarkar. The story is about a couple who have been in a long-distance relationship for three years, face the prospect of getting married. The stars in the series are Sumeet Vyas, Nidhi Singh, Deepak Kumar Mishra, Shishir Sharma, Sheeba Chadha, Darshan Jariwala, Asrani, Ayesha Raza, Manu Rishi Chadha, Anandeshwar Dwivedi, Nidhi Bisht, Ratnabali Bhattacharjee, Katyayani Prabhakar, Jitendra Kumar, Akanksha Thakur, Rohit Chotai, Akash Dahiya, Rasika Dugal.
Baked

"Baked" is India's most ambitious original fiction web series, which chronicles the misadventures of three university flatmates who decide to start a midnight food delivery service. The Pechkas Pictures and ScoopWhoop Talkies created the web series. It is directed by Vishwajoy Mukherjee starring Pranay Manchanda, Shantanu Anam, Manik Papneja, Kriti Vij, Maheep Singh, Ashish Dha, Rahul Tiwari, Sidharth Bhardwaj, Gopal Verma, Sonam Sharma, Akash Mehta, Abhilasha Sinha, Sachin Kathuria, Mohit Satyanand, Amrita Laljee, Chakori Dwivedi and more.
Man's World

Even women desire to live a man's life, and so do men who want to know the daily experience. This is a story about a man walking a mile in the world where men are treated as women, which will drive you to think about what and how a woman endures all the unjust happening around her. The series is directed by Ajeet Ghorpade and Vikram Gupta starring Gaurav Pandey, Gurpreet Saini, Nivedita Shukla, Ramakant Dayma, Ronjini Chakraborty, Shikha Talsania, Richa Chadha, Rhea Chakraborty, Meiyang Chang, Parineeti Chopra, Kalki Koechlin, Malishka Mendonsa, and more.
 Little things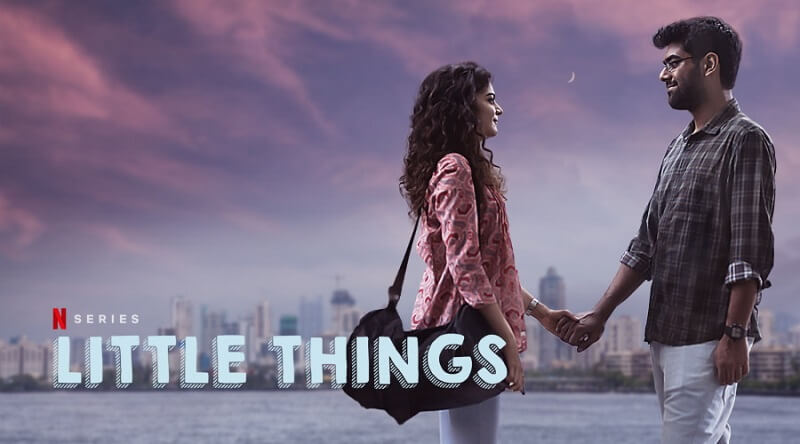 Little things is a drama that tells us the ups and downs that people face when in one of the busiest cities and how they deal with their work and relationship together. The story can be relatable for all who are struggling with their work and relationship. The series is directed by Ajay Bhuyan, Sumit Arora, Ruchir Arun and features Dhruv Sehgal, Mithila Palkar, Aman Bhagat, Navni Parihar, Palvi Jaiswal, Rishi Deshpande, Veer Rajwant Singh, Paresh Pahuja, Priyanka Arya, Bharat Pahuja.