Punjab, known as the "Land of Five Rivers," is a treasure trove of captivating destinations that will leave you awe-inspired and craving for more. From the iconic Golden Temple in Amritsar, where spirituality and serenity converge, to the vibrant streets of Ludhiana. Buzzing with the spirit of entrepreneurship, Punjab offers a kaleidoscope of experiences that will make your heart sing.
But wait, it's not just about the famous landmarks! Our unique expedition will unveil the lesser-known gems, the quirky surprises, and the delightful eccentricities that make Punjab an extraordinary destination. Get ready to witness heart-pounding Bhangra performances, savor mouth-watering delicacies like butter chicken and sarson ka saag, and soak in the warmth and hospitality of the locals.
Join us on this unique and fun-filled exploration as we unravel the hidden gems and embrace the spirit of Punjab. Let's set out on a journey that promises laughter, adventure, and memories that will last a lifetime!
Punjab tourist places that you must visit;
Amritsar

Chandigarh

Mohali

Pathankot

Kapurthala

Patiala

Ludhiana

Nangal

Ropar

Jalandhar

Bhatinda

Sirhind
Amritsar
The aroma of freshly cooked langar (community meal) fills the air, the melodious sound of gurbani (devotional hymns) echoes through the Golden Temple, and the warmth of the locals embraces you like long-lost friends. Amritsar, the beating heart of Punjab, offers not just a visual feast with its iconic Golden Temple, but an immersive cultural experience that will leave you craving for more. From lip-smacking street food to soul-stirring ceremonies, this is a true taste of Punjab's famous tourist places.
Key attractions: Golden Temple, Jallianwala Bagh, Wagah Border
Best time to visit: November to March
Chandigarh
Chandigarh, Punjab's tourist spot where you're in for a treat that seamlessly blends modernity and greenery. As the only planned city in India, Chandigarh offers a refreshing escape with its meticulously designed gardens, serene lakes, and Avant-Garde architecture. Explore the iconic Rock Garden, crafted entirely from recycled materials, or stroll through the picturesque Rose Garden, boasting over 50,000 vibrant blooms. Chandigarh is where art, nature, and innovation converge, ensuring a visit you won't soon forget!
Key attractions: Rock Garden, Sukhna Lake, Zakir Hussain Rose Garden, International Doll Museum, Pinjore Garden
Best time to visit: August to November 
Mohali
Mohali, the cricketing capital of Punjab, is an absolute must-visit destination. Not only is it home to the majestic PCA Stadium, where roaring crowds cheer their hearts out, but it also offers thrilling experiences like go-karting, paintball, and indoor skydiving at Thunderzone. So, whether you want to witness epic matches or unleash your inner adrenaline junkie, Mohali, Punjab's famous tourist place, has something for everyone. Get ready for a smashing time!
Key attractions: Rose Garden, Sukhna Lake, Mansa Devi Temple, Punjab Cricket Association Stadium
Best time to visit: November to February
Pathankot
If you're seeking a blend of excitement, history, and breathtaking landscapes, Pathankot is Punjab's famous tourist place! Discover the fascinating confluence of three rivers, where the mystical Beas, Ravi, and Chakki rivers meet in perfect harmony. Indulge in thrilling adventures like paragliding, rock climbing, and river rafting. With its strategic location as a gateway to Himalayan destinations, Pathankot is your ticket to an unforgettable escapade in Punjab!
Key attractions: Nurpur Fort, Mukteshwar Temple, Kathgarh Temple, Shahpurkandi Fort, Ranjit Sagar Dam
Best time to visit: April to October
Kapurthala
Kapurthala, where fairy tales come to life! With its distinct French architectural influence, it's no wonder this charming town is called the "Paris of Punjab." Stroll through the magnificent Jagatjit Palace, a marvel reminiscent of Versailles, and loses yourself in its opulent gardens. Don't forget to hop on the century-old steam engine at the Rail Coach Factory, taking you on a whimsical ride through history.
Key attractions: Jagatjit Palace, Elysee Palace, Moorish Mosque, Shalimar Gardens, Kanjli Wetland
Best time to visit: October to March 
Patiala
Welcome to the flamboyant world of Patiala, where history and merriment collide! Known for its regal charm and vibrant culture, this princely city is a must-visit in Punjab. Indulge in the opulence of the magnificent Qila Mubarak, home to extravagant palaces and exquisite museums. But the real treat lies in the "Patiala Peg," a legendary drink that embodies the spirit of celebration. So, raise your glass, and let the fun-filled revelry of Patiala captivate your senses!
Key attractions: Moti Bagh Palace, Kali Mata Mandir, Qila Mubarak, Bahadurgarh Fort, Sheesh Mahal
Best time to visit: October to February
Ludhiana
Ludhiana, the "Manchester of India," beckons you with its unique blend of culture and style. Besides its stunning countryside and warm hospitality, Ludhiana boasts the largest textile hub in the country, offering endless shopping delights. Explore the bustling markets, get a bespoke Punjabi suit tailored, and witness the artistry of the local artisans. Experience the epitome of fashion and flair in Ludhiana, where style meets tradition!
Key attractions: Maharaja Ranjit Singh War Museum, Museum of Rural Life, Phillaur Fort, Museum of Rural Life
Best time to visit: October to February
Nangal
Ever dreamt of being in two places at once? Well, Nangal grants your wish! This delightful town and Punjab's famous tourist spot is divided by the Satluj River, creating the unique experience of straddling two states – Punjab and Himachal Pradesh. Indulge in scenic walks along the riverbank, witness stunning sunsets, and relish the thrill of standing in two states simultaneously. Nangal, where adventure meets whimsy!
Key attractions: Bhakra Nangal Dam, Satluj Park, Virasat-e-Khalsa, Sheetla Devi Temple, Nangal wetlands
Best time to visit: October to November
Ropar
Ropar, the hidden gem of Punjab, is a delightful destination that seamlessly blends history and nature. Immerse yourself in the archaeological wonders of the ancient Harappan civilization at the Ropar Archaeological Museum, or soak in the serenity of the stunning Sutlej River flowing nearby. With its picturesque landscapes, vibrant local culture, and lip-smacking Punjabi cuisine, Ropar promises an unforgettable experience for travelers seeking a perfect blend of heritage and natural beauty.
Key attractions: Anandpur Sahib, Ropar Wetland, Jatweshwar Mahadeva Temple
Best time to visit: April to October
Jalandhar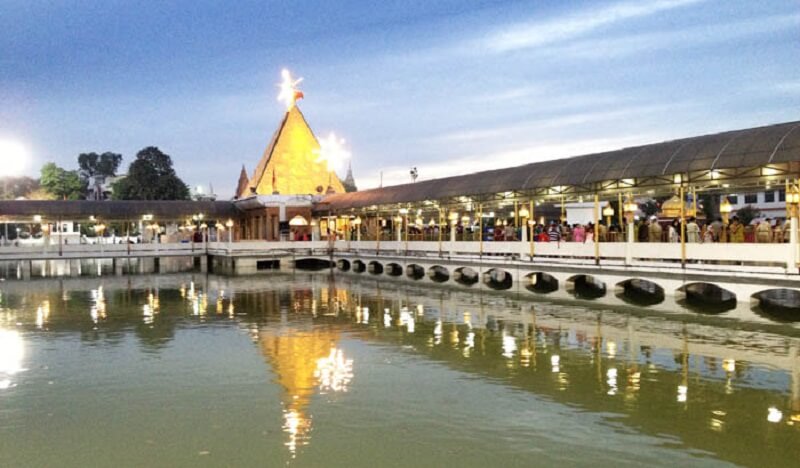 Jalandhar is a thriving city and tourist place in Punjab. It's a must-visit location because of its fascinating history, hopping marketplaces, and mouthwatering cuisine. Investigate the well-known Rangla Punjab Haveli, which showcases Punjabi culture in all its splendor. At the well-known Wonderland Theme Park, experience a surge of excitement. Experience the renowned Jalandhar sports industry and take in the fine craftsmanship of sporting goods.
Key attractions: Wonderland, Devi Talab Mandir, Science City, Niku Park
Best time to visit: January to March
Bhatinda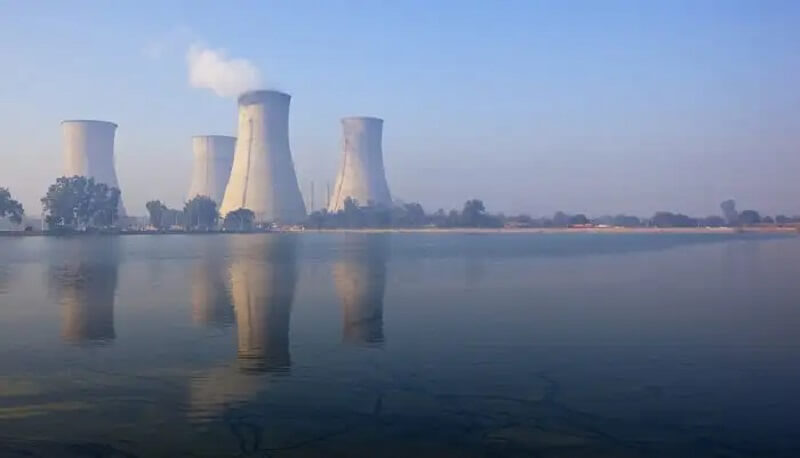 The undiscovered gem of Punjab, Bhatinda, delivers a thrilling experience with its special fusion of historical significance and exciting attractions. Enjoy scrumptious Punjabi food when you explore the beautiful Qila Mubarak Fort and the revered Takht Sri Damdama Sahib. Bhatinda is a cultural spectacle, with colorful bazaars, festivals, and inhabitants that are kind and welcoming. This picturesque city has it all, making it an enticing destination for every traveler, from historic landmarks to mouthwatering cuisine.
Key attractions: Qila Mubarak, Rose Garden, Jogger's Park
Best time to visit: October to March
Sirhind
Step back in time and embrace the historical charm of Sirhind, Punjab's hidden gem! With its fascinating past and architectural wonders, like the famous Fateh Burj, this quaint town will transport you to a bygone era. Explore the intricate carvings of Rauza Sharif, indulge in lip-smacking Punjabi cuisine, and soak in the vibrant local culture. Sirhind offers a perfect blend of history, gastronomy, and cultural delight, making it a must-visit destination in Punjab!
Key attractions: Gurudwara Jyoti Sarup, Gurudwara Shaheed Ganj, Tomb of Nabis at Bras
Best time to visit: November to February
Whether you're a history buff, a foodie, or a culture enthusiast, Punjab has it all! From Amritsar's Golden Temple to Sirhind's historical charm, prepare for an unforgettable journey through Punjab's diverse treasures. Happy exploring!