Summer is a time for children to let loose, have fun, and make memories that will last a lifetime. The warm weather and longer days provide ample opportunities for outdoor exploration, learning, and creativity. However, with so many options available, it can be challenging for parents to decide on the best summer activities for their kids. To help you out, this blog will provide you with a comprehensive list of the best summer activities for kids, ranging from adventurous picnics to nature walks, arts and crafts cooking experiments, and more. These activities will not only keep your child entertained but also help them develop important life skills, such as teamwork, responsibility, and empathy. So, read on for ideas and inspiration on how to make this summer the best one yet for your child.
Go On a Nature Walk or Hike
Going on a nature walk or hike is a great summer activity for kids. It provides them with an opportunity to explore the outdoors and appreciate nature. Whether it's a walk through a local park or a hike through a nature reserve, kids can observe plants, animals, and the environment around them. They can also learn about different ecosystems and habitats. A nature walk or hike can also be a fun activity to do in summer vacation that encourages physical exercise and outdoor play. It's a great way to get kids away from screens and into the fresh air and sunshine.
Get Creative with Crafts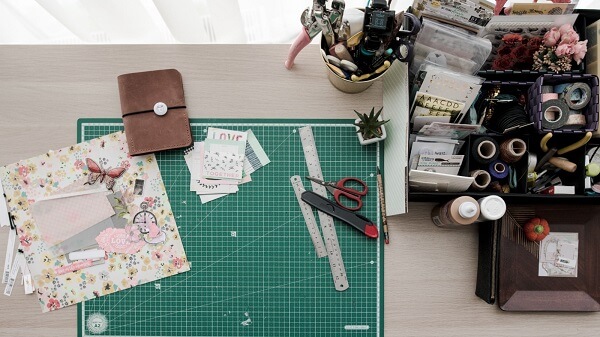 Summer is the perfect time for kids to get creative with crafts! Whether it's making friendship bracelets, painting rocks, or building sandcastles, there are countless fun ideas for kids to let their imaginations run wild. Crafting not only provides a fun activity for kids to enjoy, but it also helps to develop their fine motor skills, hand-eye coordination, and problem-solving abilities. Parents can encourage their children to explore new materials and techniques, such as creating collages from recycled materials or weaving with yarn. With endless possibilities, crafting is a wonderful summer activity for kids and a way to express themselves and have fun in the sun during the summer months.
Volunteer
Volunteering as a summer kid's activity is a fun idea for kids and a fantastic way for young people to make a positive impact on their community while also gaining valuable skills and experiences. There are many opportunities for kids to get involved, such as helping at a local food bank, participating in a community cleanup, or assisting with an animal rescue organization. Volunteering not only provides a sense of purpose and fulfillment but can also help kids develop communication, teamwork, and leadership skills. It can also teach them empathy and compassion for others. Overall, volunteering as a summer activity for kids is an excellent way to give back while also learning and growing as individuals.
Develop a New Skill
Summer is the perfect time for kids to learn new skills and hobbies. One summer activity for kids that can be both fun and educational is developing a new skill. Whether it's learning a new language, playing a musical instrument, or coding, there are countless options to choose from with fun ideas for kids. Encourage your child to explore their interests and choose a skill that excites them. You can enroll them in a local class or find online resources to help them get started. With regular practice and dedication, your child can develop a new skill over the summer and gain a sense of accomplishment that will stay with them for years to come.
Gardening
Gardening is a wonderful summer activity for kids to engage in. It not only provides a fun and educational way to spend time outdoors but also teaches them about nature and the importance of taking care of the environment. Kids can start by planting simple plants like sunflowers or herbs and learn how to water and care for them. As they gain more experience, they can move on to more complex gardening tasks like pruning and weeding. Gardening also teaches responsibility and patience, as plants take time to grow and require consistent care. It is a great way to foster a love for nature and the outdoors in children, while also giving them a sense of accomplishment and pride in their gardening efforts. Gardening has proven to be the best activity to do in summer vacations.
Plan a Picnic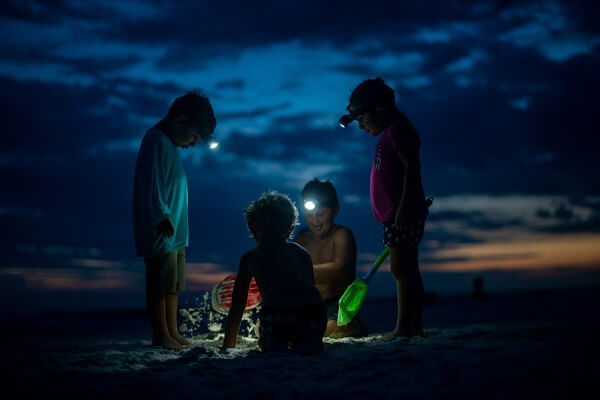 Planning a picnic is a great activity to do in summer vacation to enjoy with their friends and family. It encourages them to get outside, explore nature, and spend time in the sun. To plan a successful picnic, kids can start by choosing a scenic location and packing a delicious assortment of food and drinks. They can bring games and toys to play with, such as Frisbees or balls, and prepare for some fun outdoor activities like hiking or swimming. Picnics also offer a great summer activity for kids to learn about the environment, as they can study the plants and animals around them. Overall, planning a picnic is a wonderful way for kids to make lasting memories during the summer months.
Explore your city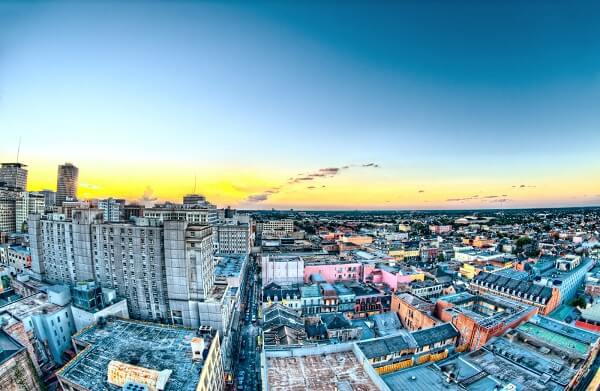 Exploring your city is a fun and educational summer activity for kids. There are many ways to do this, such as visiting museums, parks, historical landmarks, and other attractions. Kids can learn about their city's history and culture, as well as its natural environment and wildlife. They can also try new foods and meet new people. Some cities offer free guided tours or scavenger hunts, which can make the experience even more engaging. Exploring your city as a fun idea for kids is a great way to keep them active and engaged while also fostering a love for learning and curiosity about the world around them.
Cooking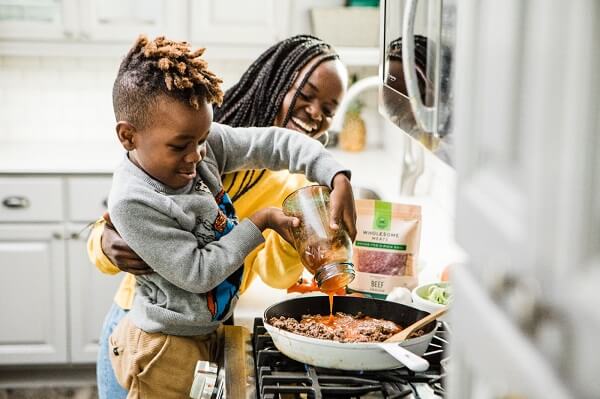 Cooking can be a fun and educational summer activity for kids. It teaches valuable life skills such as following instructions, time management, and nutrition. Kids can start by helping with simple tasks like measuring and mixing ingredients or preparing fruits and vegetables. As they gain confidence, they can move on to more complex recipes. Cooking also encourages creativity and can be a great way to introduce new foods and flavors. Kids can even host a cooking competition or invite friends over for a backyard picnic featuring their homemade creations. Overall, cooking is a great fun idea for kids to stay entertained and engaged during the summer months.
Self-Defense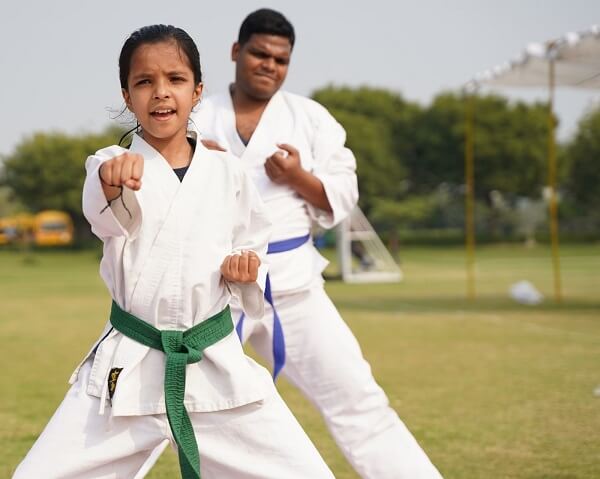 Self-defense can be an empowering summer activity for kids. Learning self-defense techniques not only builds physical strength but also improves confidence and awareness. Many programs cater specifically to children, teaching them the fundamentals of self-defense in a safe and fun environment. Activities such as martial arts, boxing, and self-defense classes can all be great activities to do in summer vacations to learn self-defense. In addition to learning self-defense techniques, kids will also gain valuable skills such as discipline, respect, and focus. With the rise in bullying and violence among children, self-defense is an important skill for kids to have and can help them stay safe in potentially dangerous situations.
Summer Camp
Summer camp is an exciting summer activity for kids. It provides an opportunity for children to learn new skills, make new friends, and enjoy the great outdoors. Summer camps offer a variety of fun summer camp activity ideas such as sports, arts and crafts, swimming, hiking, and camping. Children are encouraged to participate in team-building activities and develop leadership skills. They also learn to be independent and responsible while under the supervision of experienced camp counselors. Summer camp is a fun and educational way for kids to spend their summer vacation and create memories that will last a lifetime.
There are a wide variety of fun ideas for kids to participate in to make the most of their summer break. From outdoor sports and games to creative arts and crafts, there is something for every child's interest and ability. Engaging in summer activities for kids not only helps them to have fun and make new friends, but also promotes their physical, mental, and emotional well-being. Activities to do in summer vacation help children stay active, build confidence, and develop important life skills such as teamwork and problem-solving. As parents or caregivers, it's important to encourage children to explore different summer activities and find what they enjoy most. With the right balance of structure and fun, kids can have a summer to remember.