MUMBAI : An auto rickshaw driver's two-month-long search for a passenger, who had forgotten her gold necklace, worth Rs 1 lakh, in his vehicle finally bore fruit. The Ghatkopar-based Honest Abe traced the passenger and handed over the lost piece of jewellery to her.
On November 17, Hansraj Khatri (67) and Hiramati Khatri (62) residents of Kama Lane, Ghatkopar boarded an auto and asked the auto driver, Arun Shinde (50) to drop them at Ghatkopar station.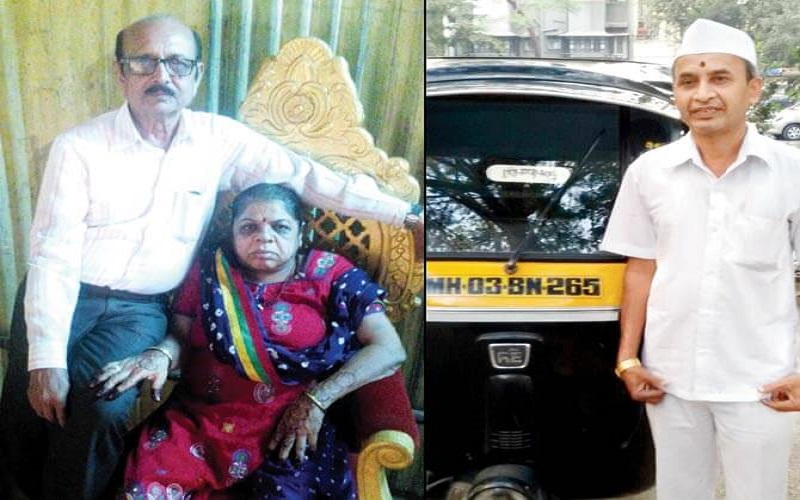 Lost all hope
Hansraj says they realised that Hiramati's necklace was missing after they reached the platform. The couple immediately went back and looked for the auto, thinking that the necklace must have fallen there, but the auto had already left. The couple returned to the spot a few times searching for Shinde but couldn't find him and lost all hope. Meanwhile, Shinde too was searching for the couple.
Source : mid-day