Since childhood, we have been proud of this day; this day has different importance and vibe; school shirts were ironed a little more perfect, flag badge on your chest, standing with face up pride in the eyes singing the national anthem and enjoying the day! Did you recollect any of your school time memories? If yes, let's know a little more about this day! 
Independence Day is a day marked with pride for every Indian, a day that is filled with patriotic zeal. In schools, colleges, and societies Independence day is celebrated by hoisting the Indian National Flag followed by the National Anthem, but some codes govern the way the Indian National Flag is used, let's take a quick and meticulous look at the guidelines. 
National Flag Code of India
On January 26, 2002, the government of India modified Indian National Flag Code to allow citizens to hoist the National Flag of India over their houses, factories, and offices on any day in the year. 
Let's know about what is allowed and not allowed while hoisting Tricolor flag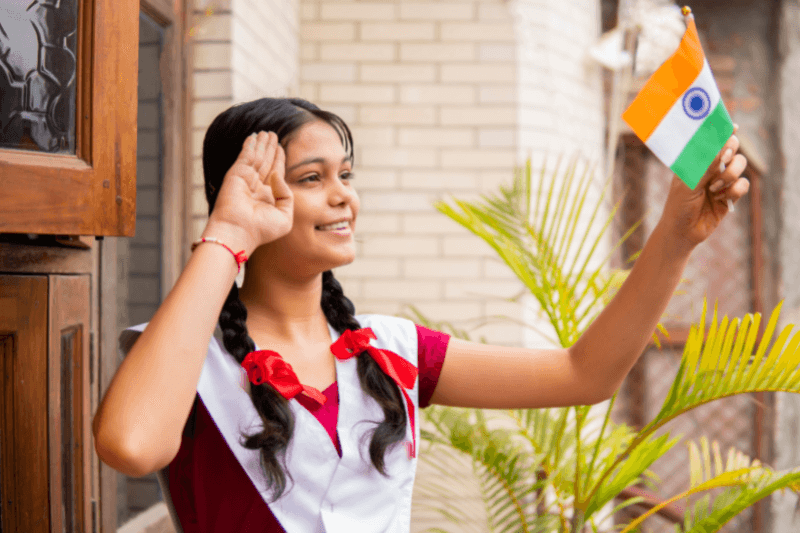 National Flag Code of India: What is allowed
Section 2 of the Indian Flag Code accepts private citizens' right to fly the Indian Tricolor on their premises.

Any public, private organization, or educational institution member can display the flag on all days — ceremonial or otherwise — by maintaining its dignity and honor.

Educational institutions can hoist the Tricolor to inspire respect.

The flag code of India has also included an oath of allegiance for school flag hoisting.
National Flag Code of India: What is not allowed 
The Tricolor cannot be used as clothes, drapes, or for communal gains.

The flag can only be flown from sunrise to sunset, whatever the weather might be.

The Tricolor can in no way be allowed to touch the ground or trail in water intentionally. It also cannot be draped over vehicles, boats, trains, or aircraft.

The Tricolor cannot be placed below any other flag.

No object, even flowers or emblems, can tower above the Tricolor.

The Tricolor can also not be used as a rosette, festoon, or bunting.
Please let us know in the comment below which of these Indian Flag codes you know about.