India is blessed with numerous hidden treasures that are just waiting to be discovered. With summer around the corner, now is a great time for travelers to explore some of these spectacular destinations in India's south. In this article, we will be looking at five must-visit summer destinations from the states of Kerala, Karnataka, Andhra Pradesh, Tamil Nadu and Telangana. So read on to find out about these stunning places and plan your next adventure today!
An Overview of the South Indian States
The southern part of India is a land steeped in culture and tradition. From the ancient temples of Tamil Nadu to the beautiful beaches of Kerala, there is much to explore in this region. The four South Indian states of Tamil Nadu, Kerala, Karnataka, and Andhra Pradesh are all popular tourist destinations. Each state has its own unique attractions, making it worth a visit.
Tamil Nadu is home to some of the most iconic temples in India, such as the Meenakshi Temple and the Brihadisvara Temple. We also known the state for its vibrant Carnatic music scene and its delicious cuisine. Kerala, on the other hand, is famous for its stunning backwaters and pristine beaches. The state is also a popular ayurvedic destination, with many resorts offering treatments and massages.
Karnataka is another culturally rich state, with several World Heritage Sites such as Hampi and Belur. The []state is also home to some of India's best wildlife sanctuaries, such as Bandipur National Park and Nagarhole National Park. Andhra Pradesh rounds off the list of South Indian states with its own unique attractions. The state is known for its ancient cave temples, such as those at Warangal and Vijayawada. It is also home to one of India's largest Buddhist sites, at Amaravati.
Tamil Nadu: A Summer Paradise
Tamil Nadu is a state located in the southernmost part of India. The state is blessed with an abundance of natural beauty, from its verdant hills and valleys to its pristine beaches and backwaters. Its tropical climate makes it a popular summer destination for both Indian and international tourists alike.
Tamil Nadu is home to some of India's most popular tourist destinations, such as Chennai, Mahabalipuram, Kanyakumari, and Coimbatore. Each of these cities has its own unique attractions and activities to enjoy during the summer months.
Chennai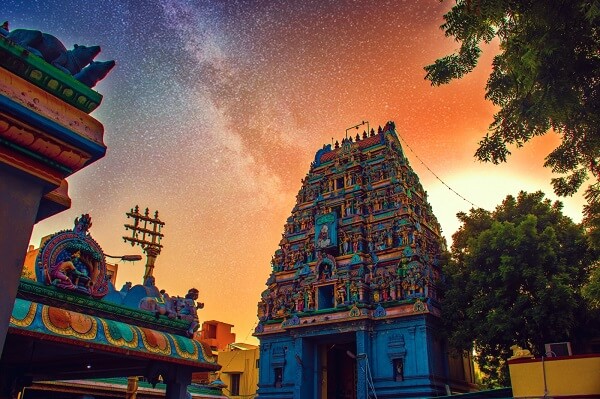 The capital city of Tamil Nadu, is a bustling metropolis with a rich culture and history. Visitors can explore its many temples and monuments, or enjoy the city's vibrant nightlife and dining scene.
Mahabalipuram
Mahabalipuram is a small town located on the coast, famous for its temples and carvings dating back to the 7th century. Visitors can enjoy swimming, sunbathing, and exploring the town's many shops and markets.
Kanyakumari
Kanyakumari is situated at the southernmost tip of India, where the Arabian Sea meets the Bay of Bengal. This beautiful town is known for its stunning sunrises and sunsets, as well as its Vivekananda Rock Memorial which commemorates the great Hindu saint Swami Vivekananda.
Coimbatore
Coimbatore is a major city in Tamil Nadu known for its industrial strength, but also has its fair share of attractions. From the Marudamalai Temple to the Black Thunder Water Park and the Kovai Kondattam amusement park, Coimbatore is a great place for a summer family vacation.
Kerala: The Green Home of Nature
Kerala, sometimes referred to as "The Green Abode of Nature," is one of the South Indian states that travellers must visit in the summer. The state is endowed with a variety of breathtaking natural beauties that will captivate you. Kerala has it everything, from rolling hills and immaculate beaches to tranquil backwaters and lush green plantations.
In addition, the state is home to several national parks and wildlife sanctuaries where you can see a range of endangered and uncommon plant and animal species. Kerala has to be at the top of your list if you want to beat the heat while discovering some of India's undiscovered gems.
Alleppey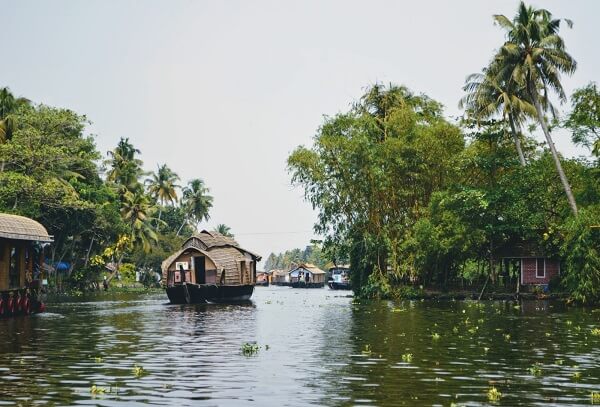 Alleppey Also known as Alappuzha, Alleppey is renowned for its tranquil backwaters and is a well-liked summer vacation destination for tourists. Take a leisurely boat trip through the backwaters, have a quiet picnic by the water's edge, or book a traditional houseboat for a truly special experience.
Munnar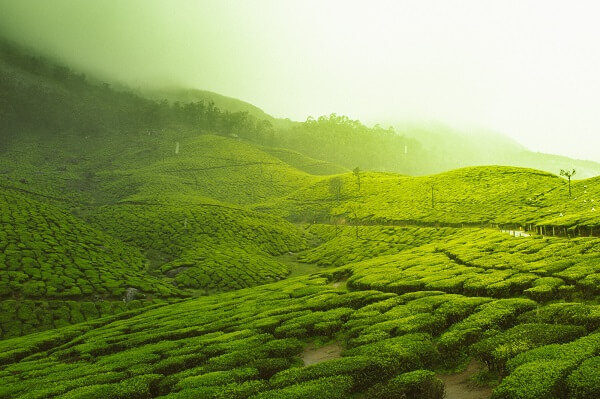 The Western Ghats hill station of Munnar is well known for its tea plantations, undulating hills, and natural beauty. People seeking to escape the heat and unwind in the refreshing mountain air will find this place to be ideal.
Thekkady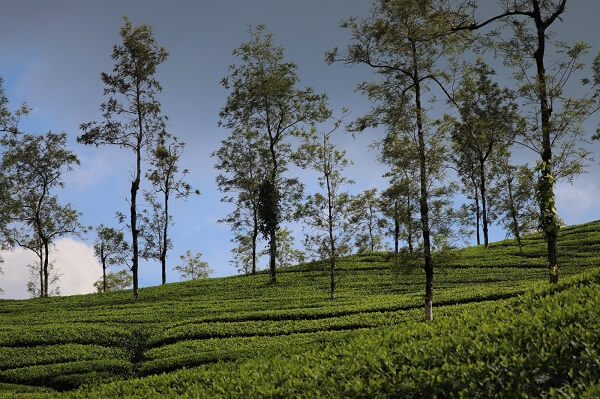 The Periyar Wildlife Sanctuary, one of India's most well-known wildlife sanctuaries, is located in Thekkady, a town in the Western Ghats. To see elephants, tigers, and other animals up close, you can go on a forest hike. You can also take a boat out on the Periyar Lake.
Wayanad
Wayanad is a hill station in the northern region of Kerala that is renowned for its picturesque beauty, undulating hills, and emerald woods. Given that there are numerous trails leading to waterfalls, caverns, and other natural treasures, this location is ideal for hikers and environment lovers.
Kovalam
Kovalam is a popular beach destination in Kerala, famous for its golden sand, palm-lined beaches, and crystal-clear waters. You can relax on the beach, go swimming or sunbathing, or indulge in some water sports such as surfing and snorkeling.
Varkala
Varkala is a cliff-lined beach town located in the Thiruvananthapuram district of Kerala. This place is famous for its stunning sunsets, clean beaches, and vibrant culture. You can also visit the famous Janardana Swami Temple and the Sivagiri Mutt, which is the final resting place of the social reformer Sree Narayana Guru.
Karnataka: A Journey through Beauty and History
Karnataka, a state in the southwest of India, is a wonderful summer vacation spot with a wide variety of attractions. The state offers a variety of experiences that make it an excellent escape throughout the summer, from beautiful landscapes to historic sites. Here are a few of Karnataka's must-see locations for an unforgettable summer holiday.
Coorg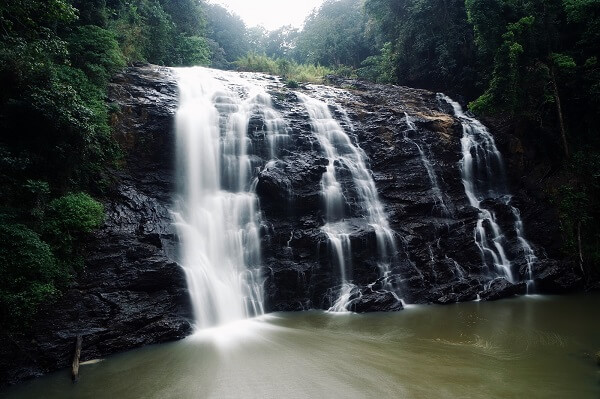 Coorg, also known as Kodagu, is a well-known hill town that is well-known for its verdant coffee farms, undulating hills, and breathtaking waterfalls. Nature lovers and people looking for peace and quiet should visit this location.
Gokarna
Gokarna is a small temple town on the Arabian Sea coast that is well-known for its peaceful beaches, historic shrines, and calm surroundings. Om Beach, Half Moon Beach, and Paradise Beach are three of the town's most well-known beaches, and they are all great places to cool off in the summer.
Jog Falls
Jog Falls, one of India's tallest waterfalls, is a breathtaking natural beauty that can be seen in the Western Ghats. For anyone travelling to Karnataka in the summer, this must-see location with water cascading from a height of over 253 metres is a must.
Hampi
Ancient Hampi is well-known for its historical ruins, temples, and rock formations and is a UNESCO World Heritage Site. For individuals interested in history and those who value historic architecture, the city is a popular vacation spot.
Bijapur
Bijapur is a must-visit location for everyone interested in learning about India's rich cultural heritage because of its fascinating history and magnificent architecture. The Gol Gumbaz, Ibrahim Rauza, and Jami Masjid are only a some of the city's beautiful tombs, forts, and palaces.
Telangana: The Land of Boiling Sun and Waterfalls
Telangana is a state in southern India that is well-known for its illustrious past, fascinating culture, and stunning scenery. It is a well-liked vacation spot in the summer for people seeking to escape the heat and take in some breathtaking beauty. Here are some of the locations in Telangana that you can travel to throughout the summer in India.
Ramappa Temple
This historic temple, which can be found in Telangana's Warangal district, is renowned for its beautiful architecture and elaborate carvings. It is the ideal destination for history fans and lovers of architecture.
Kala Ashram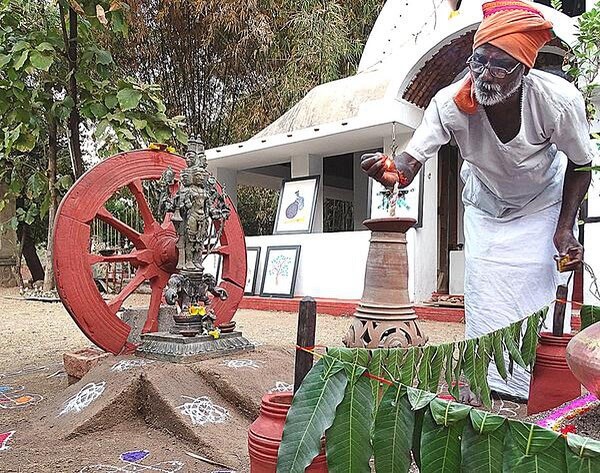 Kala Ashram is a cultural hub with a thriving art scene that is situated in Hyderabad. It provides classes and workshops in a variety of artistic mediums, including weaving, painting, and pottery. You can also check out the neighborhood market for handmade goods and street art.
Hussain Sagar Lake
Hussain Sagar Lake is a man-made lake that is renowned for boating, fishing, and picnicking. It is situated in Hyderabad. It is the ideal area to spend the day because parks, temples, and restaurants are all around it.
Bhuvanangiri Fort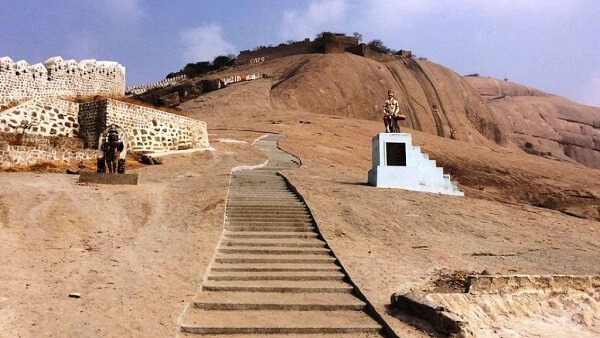 This historic fort is situated in Telangana's Nalgonda district and is well-known for its breathtaking views of the surrounding countryside. It has some of the nicest views in the area and is a fantastic location for trekking and hiking.
Nehru Zoological Park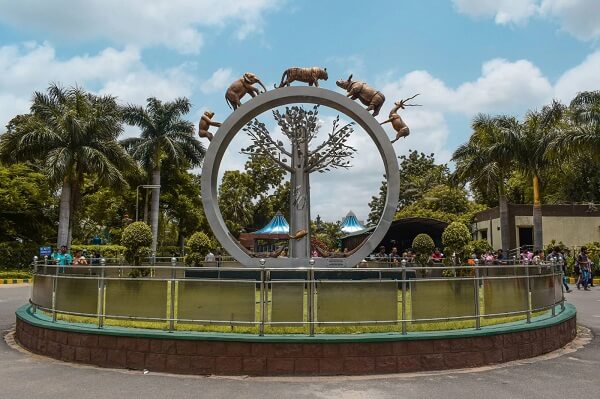 A large range of animals and birds may be found at Hyderabad's well-known Nehru Zoological Park. You may also visit the neighbourhood aquarium and take a boat ride on the lake.
Warangal Fort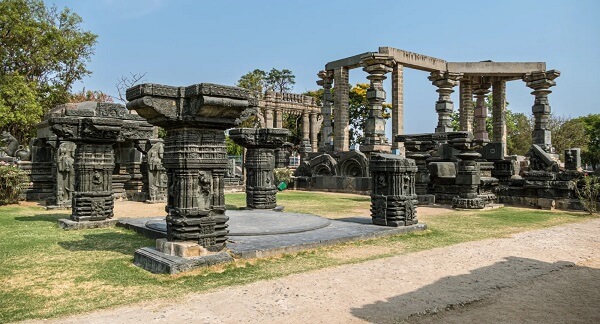 Warangal Fort is a historic fort with beautiful architecture and a long history. It is situated in Warangal. For history fans and photographers, it is the ideal destination.
Andhra Pradesh: Discovering the Hidden Gems
India's Andhra Pradesh is a stunning state noted for its extensive cultural history and natural splendour. The state, which lies on India's southeast coast, is a wonderful summer vacation spot for anyone who appreciate travelling and taking in the natural beauty of the world. Some of the must-see locations in Andhra Pradesh for a summer holiday are listed below:
Araku Valley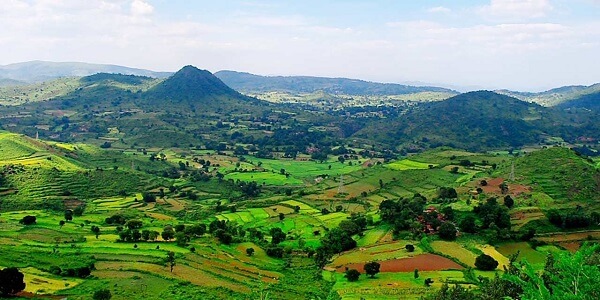 Araku Valley is a charming valley in the Eastern Ghats that is well-known for its verdant greenery, waterfalls, and undulating hills. The valley is a popular destination for coffee drinkers and those seeking adventure because of its rich tribal culture and natural beauty.
Vishakhapatnam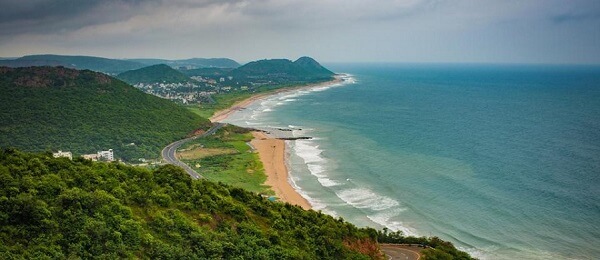 This coastal city is a well-liked summer vacation spot in Andhra Pradesh and is renowned for its beautiful beaches. The well-known beaches, such as Ramakrishna Beach, Yarada Beach, and Rishikonda Beach, are excellent for swimming, tanning, and participating in water sports.
Tirumala
One of the most significant pilgrimage destinations in India is the holy town of Tirumala, which is situated in the Andhra Pradesh province's Chittoor district. The town is well-known for the well-known Sri Venkateswara Temple, which annually draws thousands of worshippers.
Horsley Hills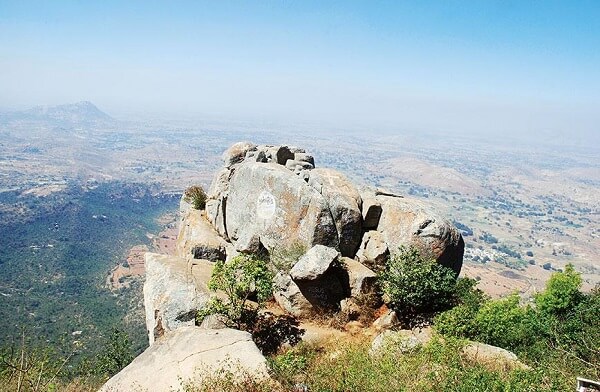 Horsley Hills is a hill resort in the Chittoor area that is renowned for its breathtaking scenery, peaceful ambiance, and adventurous pursuits including hiking, rock climbing, and camping.
Lepakshi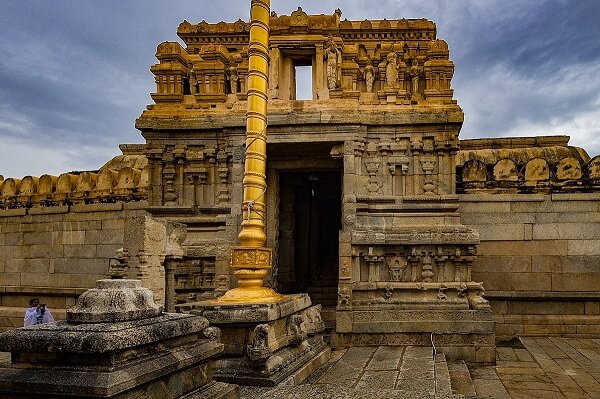 Known for its architectural wonder, the Veerabhadra Temple, Lepakshi is a historical town in the Anantapur district. The temple is a must-see location for history buffs because of its beautiful carvings and murals that reflect Hindu mythology.
Southern India is a perfect summer destination for travelers who want to experience the blend of culture, history, and nature. From the tranquil beaches to the ancient temples, this region offers a wide range of options for those who seek an escape from the hustle and bustle of city life. Whether you are looking for a relaxing getaway or an adventurous trip, Southern India has something to offer for everyone. So, pack your bags and get ready to embark on a summer journey that you will never forget.