Bollywood star Priyanka Chopra has become the first Indian actress to win at the People's Choice Awards for her performance of an FBI recruit on American show Quantico.

Her emotions in her own words.

"I would like to thank all those who voted for Quantico. My first year in America and to come to another country and to get this kind of acceptance is I guess what America is all about. So, thank you all for accepting me," Priyanka said in her acceptance speech as the celebrity audience cheered for her.
She also took twitter to thank her fans.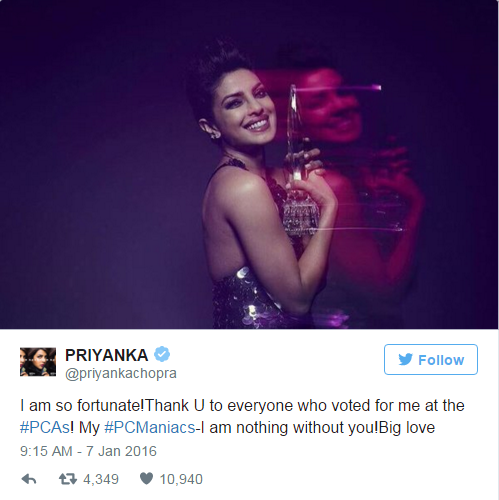 Congratulations Lady.