Gujarat has produced numerous well-known individuals who have had a substantial impact on the globe in a variety of fields, including politics, sports, literature, and commerce. In this blog, we'll talk about some of Gujarat's most well-known residents who have created a name for themselves in their fields and gained not only local but also global fame.
In this blog, I've tried to shed light on some of the most famous personalities of Gujarat who have significantly impacted their fields. The people of Gujarat and beyond are still inspired and influenced by their heroic tales, accomplishments, and legacies. Let's discover what makes these incredible people so exceptional as you journey with us through their lives.
Dhirubai Ambani

Mahatma Gandhi

Asha Parekh

Sardar Vallabhbhai Patel

Jamshedji Tata

Vikram Sarabhai 

Morarji Desai

Sunita Williams

Dadabhai Naroji

Homi J Bhabha
Dhirubhai Ambani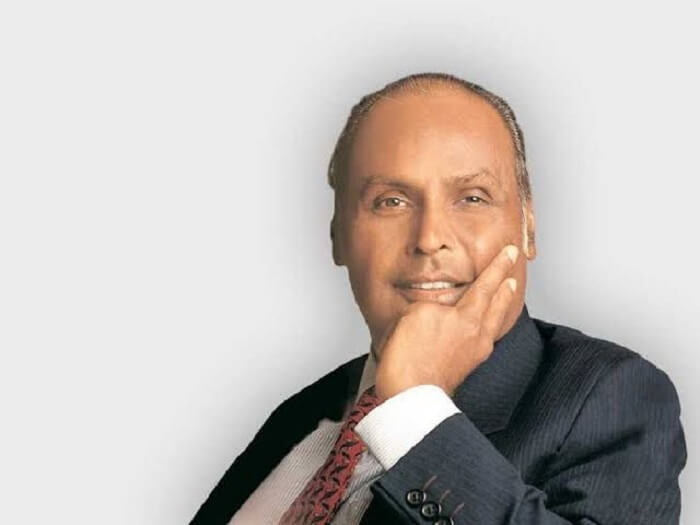 Dhirubhai Ambani was a renowned Indian businessman and entrepreneur, and one of the great personalities in Gujarat. He is widely regarded as the founder of Reliance Industries, one of India's largest conglomerates. Dhirubhai's rise from a modest background to becoming one of the richest people in the world is an inspiring story of determination and hard work. He was a visionary who revolutionized the Indian business landscape with his innovative ideas and risk-taking abilities. Today, his legacy lives on as Reliance Industries continues to be a major player in India's economy.
Born in: Chorwad, Gujarat
Famous for: Founding Reliance Industry
Achievements: Padma Vibhushan 
Mahatma Gandhi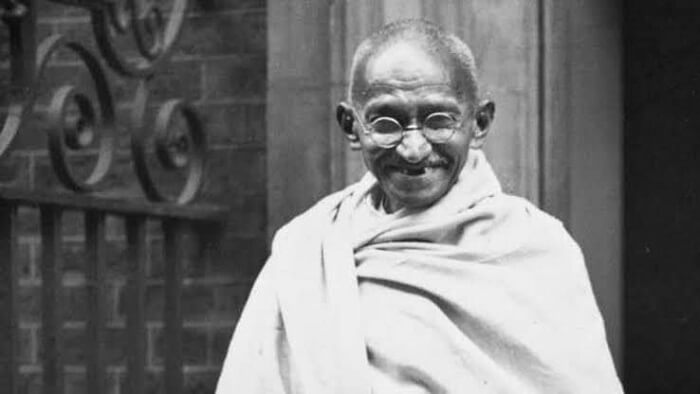 Mahatma Gandhi, the Father of the Nation, is one of the most famous personalities from Gujarat. He played a key role in India's struggle for independence from British rule through non-violent civil disobedience. Gandhi's philosophy of Satyagraha and his emphasis on self-reliance, non-violence, and peaceful coexistence have influenced political movements and world leaders worldwide. He is also known for his work in social reform, including the fight against untouchability and caste discrimination.
Born in: Porbandar, Gujarat
Famous for: significant political and spiritual leader of India. 
Achievements: Nobel Peace Prize
Asha Parekh
Asha Parekh is a renowned Bollywood actress, director, and producer, born in Mumbai, India, but her roots trace back to Amreli, Gujarat. She began her acting career in 1959 and went on to become one of the most successful and versatile actresses in the Indian film industry and one of the most famous female personalities in Gujarat. Asha Parekh has won several awards for her performances, including the prestigious Padma Shri award in 1992. She has also served as the chairperson of the Indian Censor Board and the National Film Development Corporation.
Born in: Mumbai 
Famous for: first female chairperson of the Central Board of Film Certification (Censor Board) of India
Achievements: Padma Shri
Sardar Vallabhbhai Patel
Sardar Vallabhbhai Patel was one of the most prominent political leaders of India's freedom struggle and a key figure in the integration of India after independence. Born in Nadiad, Gujarat, Patel studied law in England and returned to India to join the Indian National Congress. He played a crucial role in the Quit India Movement and later served as India's first Deputy Prime Minister and Home Minister. Known as the "Iron Man of India," Patel was instrumental in bringing together the princely states to form a united India.
Born in: Nadiad, Gujarat
Famous for: the political unification of India and the peaceful merger of the princely Indian states into the Indian Union.
Achievements: Bharat Ratna 
Jamsetji Tata
Jamsetji Tata was a prominent industrialist, philanthropist, and the founder of the Tata Group, one of India's largest business conglomerates. He was born in 1839 and started his career as a trader before venturing into textiles and steel manufacturing. Jamsetji was known for his visionary leadership, and he pioneered several innovative business practices, including worker welfare initiatives and corporate social responsibility. He also played a crucial role in the development of India's steel and hydroelectric power industries.
Born in: Navsari, Gujarat
Famous for: establishing an iron and steel firm, producing hydroelectricity, and building a top-tier university to educate Indians in the sciences.
Achievements: Bharat Ratna and Padma Vibhushan
Vikram Sarabhai
Vikram Sarabhai was a renowned physicist and innovator from Gujarat, India. He is known as the Father of the Indian space program for his pioneering work in the development of India's space technology. Sarabhai founded the Physical Research Laboratory in Ahmedabad, which became a leading center for space and atmospheric research. He also played a significant role in establishing the Indian Space Research Organization (ISRO) and was instrumental in the launch of India's first satellite, Aryabhata.
Born in: Ahmedabad, Gujarat
Famous for: Father of the Indian space program
Achievements: Padma Bhushan and Padma Vibhushan
Morarji Desai
Morarji Desai was a prominent Indian independence activist and one of the most respected leaders of the country. Born in 1896 in Valsad, Gujarat, Desai served as the Prime Minister of India from 1977 to 1979. He was also the first non-Congress Prime Minister of India. Desai was known for his simple and austere lifestyle and his firm commitment to Gandhian principles. He played a crucial role in the country's economic development and implemented several reforms during his tenure.
Born in: Valsad, Gujarat
Famous for: Man of convictions who spent decades working with unwavering integrity within the confines of Indian politics.
Achievements: Bharat Ratna
Sunita Williams
Sunita Williams is a famous American astronaut of Indian origin, who has made significant contributions to space exploration. She was born in Euclid, Ohio, but her family hails from Gujarat. Williams is a veteran of two space missions and has spent 322 days in space. She has also completed seven spacewalks, making her one of the most experienced female astronauts in history.
Born in: Euclid, Ohio
Famous for: veteran of two space missions, Expeditions 14/15 and 32/33.
Achievements: Sardar Vallabhbhai Patel Vishwa Pratibha Award
Dadabhai Naoroji
Dadabhai Naoroji, one of the famous personalities from Gujarat, was born in Bombay, now known as Mumbai, in 1825 and went on to become the first Indian member of the British Parliament. Naoroji was a strong advocate for India's self-governance and worked tirelessly towards this cause throughout his life. He was also a founder of the Indian National Congress and played a vital role in raising awareness of India's plight under British rule.
Born in: Navsari
Famous for: unfavorable opinion of the economic consequences of British rule in India  
Homi j Bhabha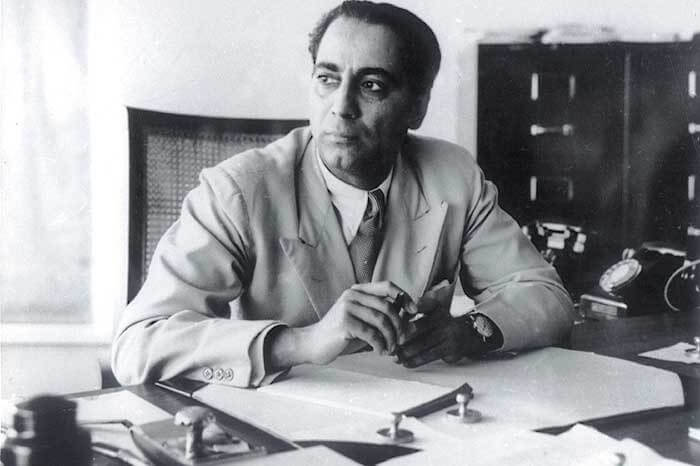 Homi J. Bhabha was a renowned Indian nuclear physicist who played a crucial role in the development of India's nuclear program. Born in Mumbai to a wealthy Parsi family, Bhabha obtained his education in England and later returned to India to pursue his scientific career. He was instrumental in establishing the Tata Institute of Fundamental Research and was the first chairman of the Atomic Energy Commission of India.
Born in: Mumbai
Famous for: credited with founding India's nuclear programme.
Achievements: Padma Bhushan 
The rich cultural heritage of Gujarat is enriched by the contributions of these famous Gujarati personalities. Their inspiring stories and achievements continue to inspire generations to come.