Its Difficult For India to Defeat New Zealand in World Cup 2016.
Its Really hard road in World Cup 2016 for every Team.But the first World cup 2016 match of India is against New Zealand.
Well ! India is in good Form, But the History Says it all.
From last 2 year the New zealand never gets defeated by India in T-20 Match.
Here's the Proof :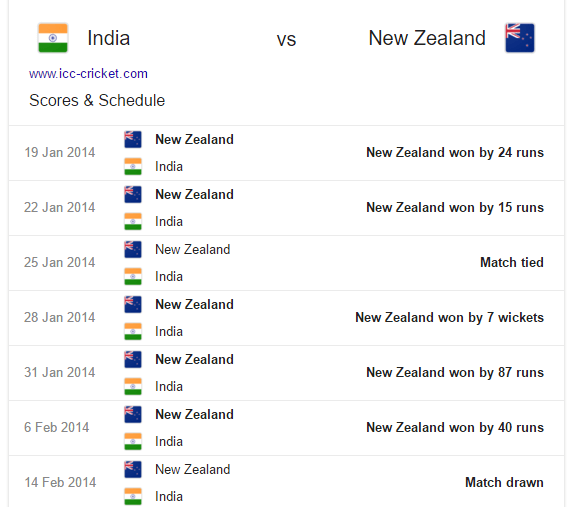 Let's see History gonna repeat or 'Changed'.
#Go INDIA