Which is Important Farmers or IPL ?
Who doesn't love cricket,Even I am a Big Fan of Cricket especially IPL.
IPL is like Diwali of a cricket.But I think there is something more important than IPLmatches,  "Water".
Maharashtra is suffering from a very serious problem that is Drought.This Drought is the worst one ever  faced by Maharashtra since 40 Years.Many farmers had been done suicide due to lack of water.
Villages like Latur, Jalgaon are getting water once in a month.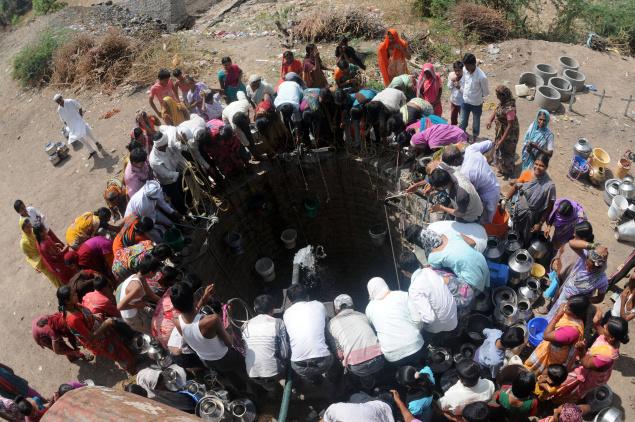 There will  be 19 matches which will be played in Mumbai, Pune, Nagpur in IPL 2016.
For the maintenance of pitch and ground they will use 48 Lacs litre of water for 19 matches.
Just think about that, 48 lacs litre of water gonna wasted just for the game ?
I Know as an Indian, Cricket is really big part of our life but the farmers are way important than cricket or any other thing. Farmers are our Life
I am not against Cricket or IPL, I just want that every match in Maharashtra should be shifted, Because for me Farmers life is way more important than IPL.
Farmers are our Life.
Watch this video how people are getting water?
Now You Decide…..
Farmers or IPL ?