Maharashtra, the third-largest state in India, has a rich cultural heritage and a long history of producing remarkable individuals who have left their mark on the world. From the fields of politics, literature, entertainment, sports, and more, Maharashtra has given birth to numerous iconic souls who have made a significant impact on society. These individuals have not only earned fame and recognition in their respective fields, but have also inspired generations with their talent, hard work, and dedication. In this blog, we will take a deep dive into the lives of some of the most famous personalities from Maharashtra and explore their contributions to society. Join us on this journey as we explore the lives of the great personalities of Maharashtra.
Anandi Gopal Joshi
Do you know Anandi Gopal Joshi was India's first lady doctor?
Anandi Gopal Joshi was a trailblazer in every sense of the word. Born in Maharashtra in 1865, she became the first woman doctor in India to earn a degree in Western medicine. She achieved this feat at a time when women were not allowed to study or practice medicine. Anandi faced several obstacles and societal barriers, but remained undeterred in her pursuit of education. Her legacy has inspired countless women to follow in her footsteps and pursue their dreams. Anandi's dedication to education and women's empowerment has made her an icon in Maharashtra's history and a source of inspiration for generations to come.
Born Place: Kalyan, Thane
Achievement: First Indian Female Doctor of Western Medicine
Known for: Patience, Perseverance, and Dedication
Pandita Ramabai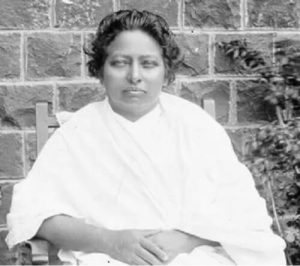 Pandita Ramabai was a social reformer, feminist, educator and one of the most famous female personalities of Maharashtra. Born in 1858, she defied societal norms and conventions to become a renowned scholar and writer. She established the Arya Mahila Samaj to promote women's education and empowerment and fought against child marriage, sati, and other oppressive practices prevalent in society. She even traveled to England and the United States to spread awareness about Indian culture and advocate for women's rights. Ramabai's contributions to social reform and women's education have left a lasting impact and inspired countless individuals to challenge the status quo and work towards a more equal and just society. A few of many books written by Pandita Ramabai are- The High-Caste Hindu Woman, American Encounter, and An Honorable Heritage.
Born Place: Gangamul, Karnataka
Achievement: She was the first woman to be awarded the titles of Pandita as a Sanskrit scholar and Sarasvati
Known for: first women's shelters and schools in the nation, and she also gave lessons on women's empowerment all over India.
Pratibha Patil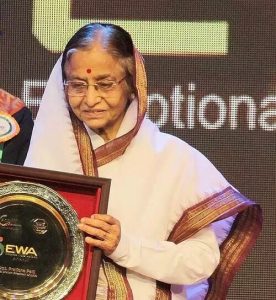 Pratibha Patil, born in Jalgaon, Maharashtra, is an iconic figure in Indian politics and a role model for many. She became the 12th President of India in 2007, serving until 2012. Before her presidency, she served as the Governor of Rajasthan and was also a member of the Indian National Congress party. Her rise to success is a testament to her hard work, determination, and dedication to public service. Pratibha Patil's achievements have broken barriers and paved the way for future generations of women to aspire to leadership positions in politics and beyond.
Born Place: Jalgaon, Maharashtra
Achievement: first female President of India
Known for: Pratibha Patil set up several organizations during her tenure.
Mahatma Jotirao Phule
Mahatma Jotirao Phule was a visionary social reformer, a philosopher, an educationist, and a great personality from Maharashtra. He is known for his pioneering efforts in the field of women's education and empowerment and for his contribution to the struggle against caste-based discrimination. He founded the Satyashodhak Samaj to fight against the Brahmanical social order and championed the cause of the oppressed classes. His work laid the foundation for the Dalit movement in India and inspired many social reformers to follow in his footsteps. His legacy lives on, and he remains an inspiration for those fighting for social justice and equality.
Born Place: Pune, Maharashtra
Achievement: started the first school for young women from disadvantaged social classes.
Known for: Social Activism
Acharya Vinoba Bhave
Acharya Vinoba Bhave was a renowned Indian social reformer, philosopher, and advocate of nonviolence. One of the famous personalities of Maharashtra, born in 1895, became a disciple of Mahatma Gandhi and actively participated in India's freedom struggle. After independence, he launched the Bhoodan Movement, encouraging wealthy landowners to donate their land to the poor voluntarily. His tireless efforts led to the redistribution of millions of acres of land, making him a hero to the landless peasants. His advocacy of nonviolence and compassion also earned him the respect and admiration of people around the world. Vinoba Bhave's legacy continues to inspire generations to work towards social justice and peace.
Born Place: Kolaba, Maharashtra
Achievement: In 1958, the initial laureate of the global Ramon Magsaysay Award for Community Leadership.
Known for: the Bhoodan Movement
Lata Mangeshkar
Lata Mangeshkar, the "Nightingale of India", the Queen of Melody", and the "Goddess of Music" was one of the most successful and beloved singers in the history of Indian music, and the most famous female personality of Maharashtra. Born in Indore, Madhya Pradesh, she began her career as a playback singer in 1942 and has since recorded over 30,000 songs in various Indian languages. Her melodious voice, impeccable diction, and ability to convey emotions through her songs have made her a household name in India and abroad. Lata Mangeshkar has been honored with numerous awards, including the Bharat Ratna, India's highest civilian award, and has been an inspiration to generations of aspiring singers.
Born Place: Indore, Madhya Pradesh
Achievement: 20 Indian languages, with more than 25,000 solo, duet, and chorus-backed songs.
Known for: vocal range that spanned more than three octaves and a distinct voice.
Civilian Awards: Padma Bhushan in 1969, Padma Vibhushan in 1999, and Bharat Ratna in 2001
Savitribai Phule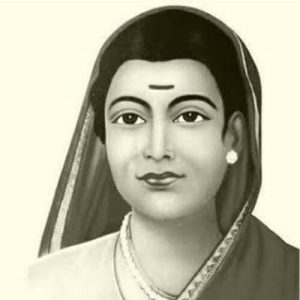 Savitribai Phule was a revolutionary social reformer, educationist, and poet who played a pivotal role in the upliftment of women and marginalized communities in Maharashtra. She was the most famous female personality of Maharashtra and first female teacher in India and established the first school for girls in the country, along with her husband, Jyotirao Phule. She fought against social evils like untouchability and advocated for women's rights and education. Her contribution to the field of education and social reform has been immeasurable, and she continues to inspire people to this day. Her legacy has earned her numerous accolades and recognition as a true icon of Maharashtra.
Born Place: Satara, Maharashtra
Achievement: opened the first school for girls in Pune
Known for: promoting justice and equity to the underprivileged class and fighting inequality.
If you're interested in knowing more about Maharashtra or traveling to the state, read our blog-  Famous Temples in Maharashtra.
Bal Gangadhar Tilak
Bal Gangadhar Tilak, also known as Lokmanya Tilak, was a prominent Indian nationalist and social reformer from Maharashtra. He was a multifaceted personality who played a pivotal role in India's struggle for independence from British rule. Tilak was a prolific writer and orator, and his newspaper, Kesari, became a platform for voicing the grievances of the Indian people. He popularized the slogan "Swaraj is my birthright and I shall have it" and was instrumental in organizing the first Swadeshi movement in India. Tilak's contributions to the Indian freedom struggle and his unwavering commitment to the cause of India's independence make him one of the most successful and famous personalities of Maharashtra.
Born Place: Ratnagiri, Maharashtra
Achievement: first leader of the Indian independence movement
 Known for: Tilak and Jamshedji Tata founded Bombay Swadeshi Stores.
Bhaskara II
Bhaskara II, also known as Bhaskaracharya, was a famous Indian mathematician and astronomer. He was one of the most renowned scholars of his time and is credited with significant contributions to the fields of mathematics and astronomy. His work, "Lilavati," which is a treatise on arithmetic, is considered one of the most important works in Indian mathematics. Bhaskara II, a great personality of Maharashtra, also made significant contributions to trigonometry and calculus. His work has had a lasting impact on the development of mathematics and science in India and continues to inspire scholars today.
Born Place: Vijayapur, Karnataka
Achievement: used the decimal number system extensively and methodically when creating the first piece.
Known for: the leader of a cosmic observatory at Ujjain
Dr Babasaheb Ambedkar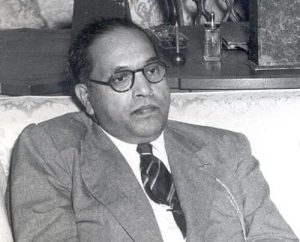 Dr Babasaheb Ambedkar, one of the most influential figures in Indian history. He was a lawyer, social reformer, and politician who fought tirelessly for the rights of the Dalit community and other marginalized sections of society. Dr Ambedkar, the famous personality of Maharashtra, played a key role in drafting the Indian constitution and is widely regarded as the architect of modern India's social and political framework. Despite facing numerous obstacles and discrimination throughout his life, he remained committed to his ideals and inspired millions of people to fight for their rights. Today, he is remembered as a champion of social justice and a symbol of hope for the oppressed.
Born Place: Mhow, Madhya Pradesh
Achievement:  Ambedkar played a key role in the formation of the Reserve Bank of India (RBI) in 1935.
Known for: The credit of giving place to "Ashok Chakra" in the Indian Tricolour goes to Dr. Babasaheb Ambedkar
Civilian Award: Bharat Ratna in 1990
Sachin Tendulkar
Sachin Tendulkar, often referred to as the "God of Cricket," is one of the most successful and iconic sportsmen from Maharashtra. Born in Mumbai, Sachin began playing cricket at a young age and quickly rose to prominence as a prodigious talent. Over the course of his illustrious career, he shattered numerous records and became the highest run-scorer in both Test and ODI cricket. Sachin's exceptional skill, dedication, and passion for the game have inspired generations of cricketers, making him a true legend of the sport and a beloved figure in his home state of Maharashtra.
Born Place: Mumbai, Maharashtra
Achievement:  He got 100 in all three of his home first-class tournaments and made most of the centuries in International cricket.  
Known for: outstanding sporting achievement
Civilian Awards: Padma Shri in 1999, ands Padma Vibhushan in 2008
Sunil Gavaskar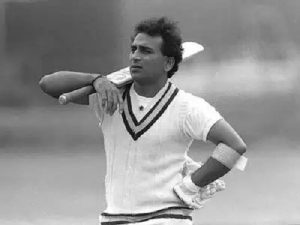 Sunil Gavaskar is a legendary Indian cricketer and famous personality of Maharashtra, who is widely regarded as one of the greatest opening batsmen in the history of cricket. Gavaskar played for the Indian cricket team between 1971 and 1987, and scored over 10,000 runs in Test cricket, including 34 centuries. He was known for his technical proficiency, patience, and mental toughness, and was a key player in India's historic victory in the 1983 Cricket World Cup. Gavaskar was also the first batsman to score 10,000 runs in Test cricket and was inducted into the ICC Cricket Hall of Fame in 2009. And for his splendid achievements in the game, commentators also named him as "Little Master".
Born Place: Mumbai, Maharashtra
Achievement: He has scored the highest runs (774) in a series as a debutant.
Known for: Indian cricket player who is considered one of the sport's greatest opening batsmen of all time
Civilian Award: Padma Bhushan in 1980
Cyrus S Poonawalla
Cyrus S Poonawalla is a renowned businessman, philanthropist, and great personality of Maharashtra, India. He is the founder and chairman of the Serum Institute of India, the world's largest vaccine manufacturer by volume. Poonawalla is known for his contributions to the healthcare sector, having played a pivotal role in developing and manufacturing affordable vaccines that have saved millions of lives worldwide. He is also a committed philanthropist, supporting various causes related to education, healthcare, and sports. Poonawalla's dedication to innovation and social responsibility has earned him numerous accolades and recognition globally.
Born Place: Pune, Maharashtra
Achievement: founded the Serum Institute of India in 1966 and built it to the largest vaccine manufacturer (by doses) in the world
Known for: supporting various causes related to education, healthcare, and sports.
Civilian Awards: Padma Bhushan
In conclusion, their inspiring stories serve as a reminder that no dream is too big to achieve, and with the right mindset and attitude, success is always within reach. Maharashtra's rich cultural heritage and vibrant energy continue to nurture and inspire new generations of achievers who will carry on this legacy of greatness.So, get some inspiration and follow your passion till you achieve success.
To know more about Maharashtra, take a deep dive into our latest blog- Famous Festivals of Maharashtra.