Ghatkopar Khau Galli of Mumbai is a perfect food destination for food lovers. Here, you can get some of the most delectable street food options to satiate your taste buds. From cheesy dosas to commendable rolls to healthy sandwiches to fusion pasta to spicy chaat to sugary desserts, you can have it all here. Especially if you are a vegetarian and think that you have limited food options, this place comes to your rescue. The only thing to keep in mind is Khau Galli Mumbai Ghatkopar timing. You can visit the Ghatkopar Khau Galli around 5:30 pm, and then as the time passes by, you can see the crowds covering up the lanes. So, let's check out the magic that this Khau Galli of Mumbai holds.
1) Dosa
Most of us might have heard of the common varieties of dosas like masala dosa, onion dosa, rava dosa. But what if someone tells you there are more than 40 other variants? That's hard to believe, correct? But, that's true Ghatkopar Khau Galli offers you numerous dosa options. The way those dosa-makers pour the batter on the tawa, coat them with stuffings, cut them into small pieces, top them with cheese and serve them with chutneys & sambhar can make you droop. You can go for any of the following Ghatkopar Khau Galli dosas like remix dosa, cheese-burst sada dosa, thousand island dosa, manchurian pasta dosa, pizza dosa, noodle dosa, ice-cream dosa, etc. These Ghatkopar Khau Galli dosas might leave you with a great experience.
Must-visit: Sai Swad Dosa 
2) Pav Bhaji
A quick yet yummy snack for Mumbaikars is Pav Bhaji. The spiciness of the thick vegetable curry perfectly balances the soft pavs. And, the butter, onion salad, and lemon add more flavour to the dish. And, in case you want to go for a cheaper variant of the dish, you can go for vada pav. The Ghatkopar Bhau vada pav is a staple snack for the crowds. It consists of a fried dumpling within the pav which is quite fulfilling.
Must-visit: Achija (for pav bhaji), Bhau vada pav (for vada pav)
3) Frankies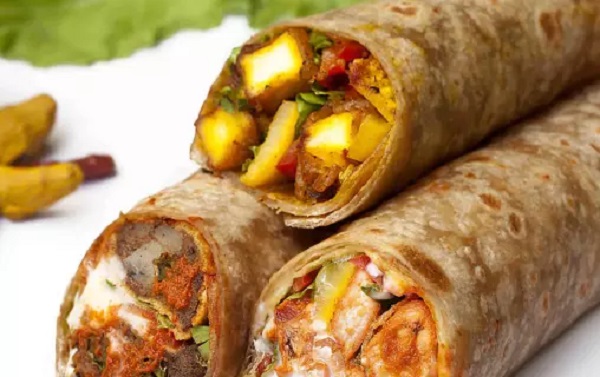 The perfectly cooked rotios with stuffings of your choice are the things that every Mumbaikar is in search of. So, why not try these buttery and cheesy frankies of Ghatkopar Khau Galli. You can choose among butter frankie, ghapaghap cheese frankie, schezwan frankie, paneer frankie, butter mayonnaise frankie with an add-on of any of the above categories like butter paneer cheese frankie, butter paneer schezwan cheese, etc. So, for such lip-smacking frankies you can opt to check out the following Ghatkopar Khau Galli address that is 101-320, Hingwala Ln, Pant Nagar, Ghatkopar East.
Must-visit: Om Sai Ram Dolphin Frankie
4) Sandwich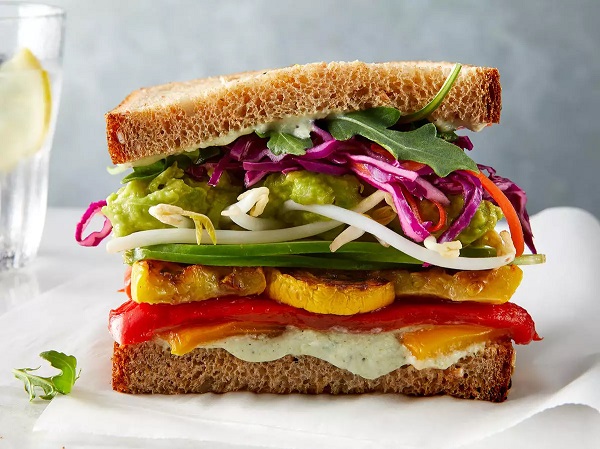 Khau Galli Ghatkopar provides you with healthy and unhealthy (having loads of cheese) variants of sandwiches. The fillings include mashed potatoes, tomatoes, onions, cucumber, beetroot, etc. And, those who love cheese can go for the famous grilled cheese sandwich. But, that feeling when the cheese melts with every bite can take you to cloud nine.
Must-try: Jayshree Sandwich, Cheese on Fire
5) Pasta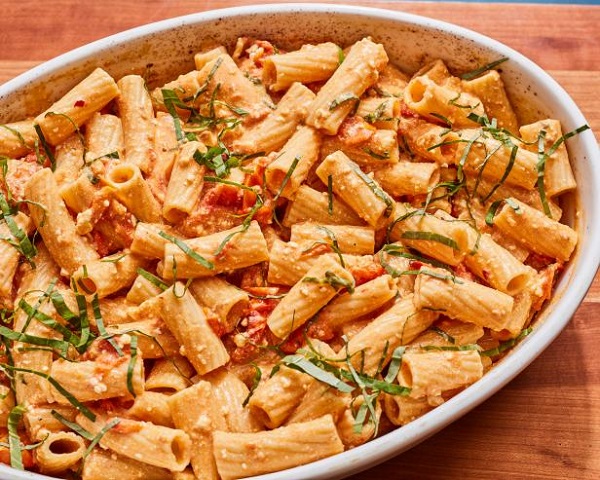 The Mumbai Khau Galli provides you with more than just red & white sauce pasta. It offers you pink sauce pasta loaded with Italian herbs and cheese toppings. It is another good option for you to try. However, if you cannot bear the spicy pasta, you can go for hot corn and cheese Maggi.
Must-try: WTC Manoj Pasta corner
6) Dahi Dhokla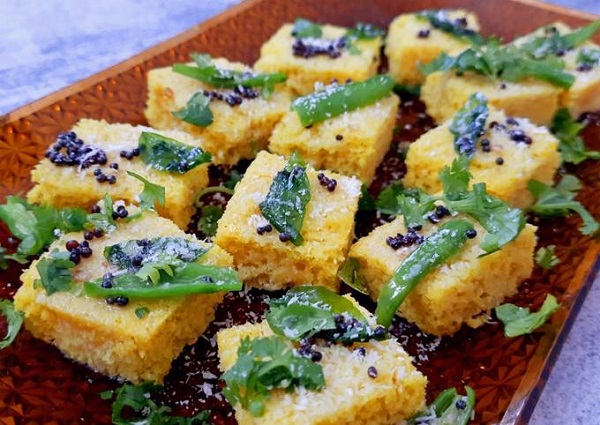 The Mumbai Khau Galli has its awesome version of dhokla that gives you a treasury taste of chaat. In this, the soft spongy dhokla is diced in small pieces, topped with onions & tomatoes. The mixture is then submerged in dahi & chutneys, garnished with tidbits of coriander & lots of sev that give it a perfect desi-chaat look.
Must-try: Varsha Chaat Centre 
7) Pani Puri
The fried crunchy balls with a little mix of mashed potatoes, katha-meedha chilled pani is probably the first love of most people. The tangy, spicy taste takes you straight to another world of flavours.
Must-try: Jai Durga Chaat Centre, Mithai Lal Gupta Snacks
8) Dabeli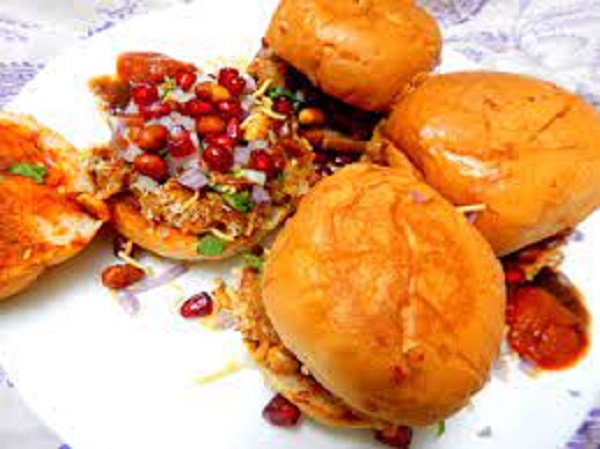 Dabeli is a Gujarati word that means pressed. And as the name tells a lot about it, this quick snack is made by pressing the potato mixture into the pav with chutneys and sev. It also has a twisted version in the form of a dabeli cone in which the potato mixture is given a toss with onions, chutneys, masala peanuts. The cone is filled with this soulful mixture and garnished with yellow sev.
9) Ice-cream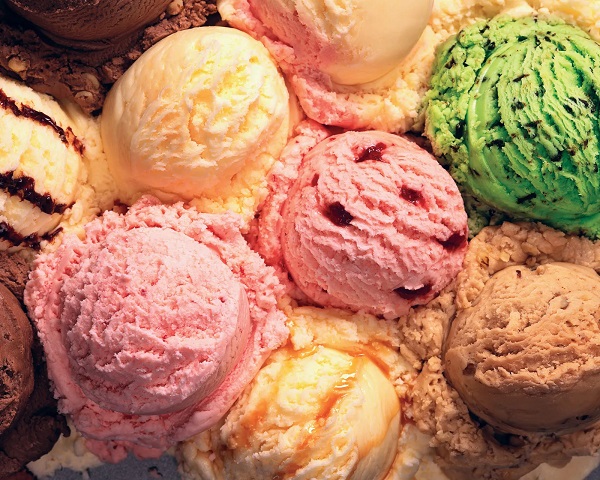 Are you tired of those packed bricks and ice-cream cartons that are usually kept in the freezer and have preservatives? Then, why not try freshly prepared ice-creams that contain the richness & flavour of fresh fruits and ice. You can choose the flavour of your choice like strawberry, peru (guava), cheeku, watermelon, banana, orange, etc.
Must-try: Roller Coaster Ice-cream
10) Malai Gola
The colourful & juicy ice gola is probably one of the most favourite desserts of Mumbaikars in Khau Galli Ghatkopar. The chilled ice, the colourful texture of syrups, the richness of the cream, and the crunchy dry fruit toppings make it a must-have dish of summer. You can choose a flavour of your choice. And, if you want to try a fusion of all, you can go for the bestseller badshahi malai gola.
Must-try: Pooja Malai Gola Centre